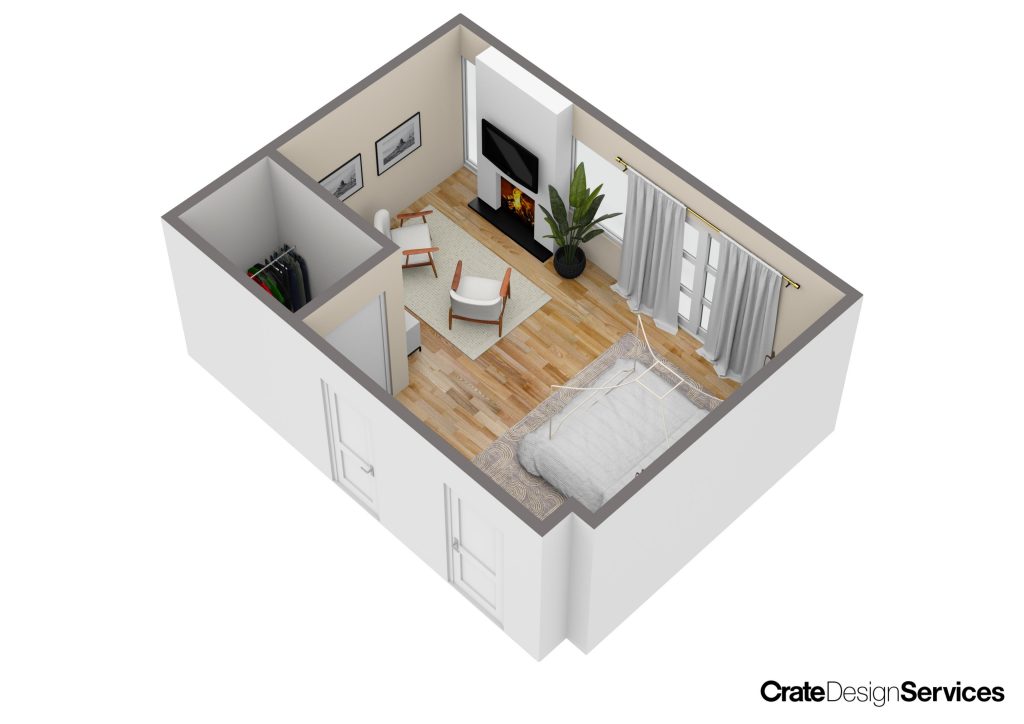 Placing a tv in your bedroom sounds pretty straightforward. However, there are more options than you probably consider at first. This article will provide you with some inspiration on where to place your tv in the bedroom.
The opposite wall of the bed
At the foot of the bed
Having a projector
The opposite wall of the bed
This is probably the most common option. By placing the tv on the opposite wall of the bed, it will be comfortable to watch tv in bed. There are two options to do so, you can either buy a dresser, to create some extra storage space or attach it to the wall, to save space. Keep in mind that the tv should not be placed at the same Hight as in the living room, where a bed is often higher than a sofa. It is recommended to place it a bit above the line of sight. Another way is to lay in bed while someone else holds the tv to determine the most comfortable position.
At the foot of the bed
Placing the tv at the foot of the bed has many benefits. It does not only bring the tv closer, which is nice when you have a small tv, but it also keeps the walls free for other furniture, storage, or a window. When placing the tv at the foot of the bed, there are two options. You can either place it in a tv lift, to hide it completely when not watching tv, or place it on a regular bed table or dresser.
Having a projector
With the cost of projectors decreasing in the past years, this has become a more attractive solution for a tv in the bedroom. This is not only a great way to save space but also creates a minimalistic and clean look. Additionally, it also enhances the experience of watching where the size of the screen is often larger. Keep in mind that a white wall without furniture is recommended for the best quality projection.