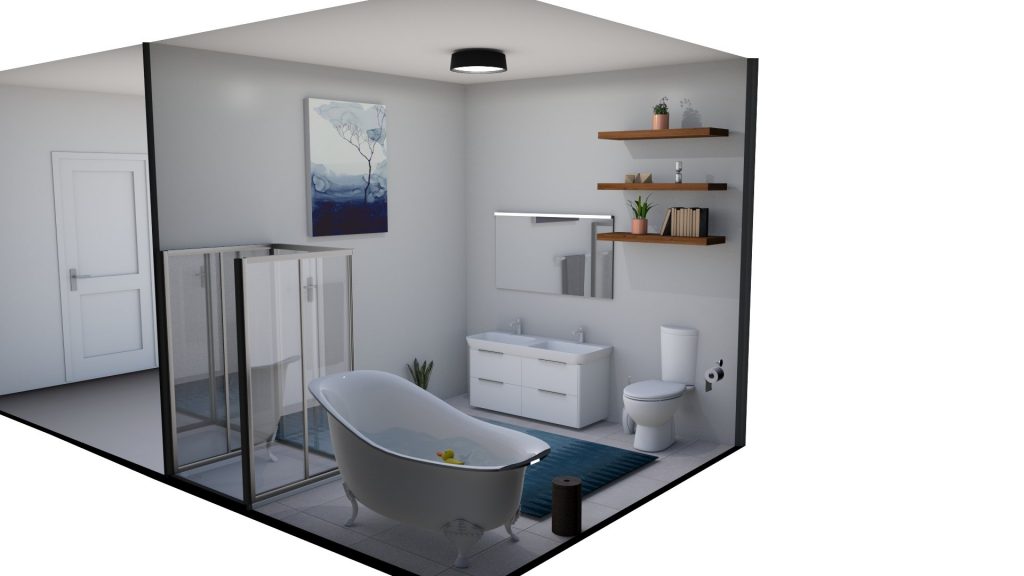 Toilet tanks are often not very stylish and you probably prefer to hide them. However, sometimes this is not an option, but no need to worry, there are plenty of alternatives to upgrade your toilet tank. We will provide you with some tips below!
A small tray
A basket
Shelves
A small tray
Placing decorative items on top of the toilet tank is often a good idea. However, it will quickly become messy. By clustering these items on a small tray, it will look a lot more organized! Think of bamboo or wood to bring in some natural aspects, or some matte black metal for a more minimalistic look. You can place fragrance sticks, a candle, a small plant, and so on.
A basket
If you prefer a more functional approach, a basket can also work. Here you can even place your toilet rolls to keep the floor free. Other ideas for these baskets include magazines, hand towels, or maybe a fragrance spray. These baskets can be from basically any material but you might want to consider rattan, bamboo or cotton ones.
Shelves
If you prefer to not place anything on the tank directly, you can also place a shelf just above it to hide it altogether. Just make sure that you can easily remove the shelve without having to take down the wall mounts for whenever your toilet tank needs a fix. On these shelves, you can place whatever you want, but you might want to go for the idea mentioned above of placing a basket, or a small plant, picture frames, etc. If the toilet tank is still visible, and you want to hide it, consider buying a toilet tank cover which is often sold at home depot stores