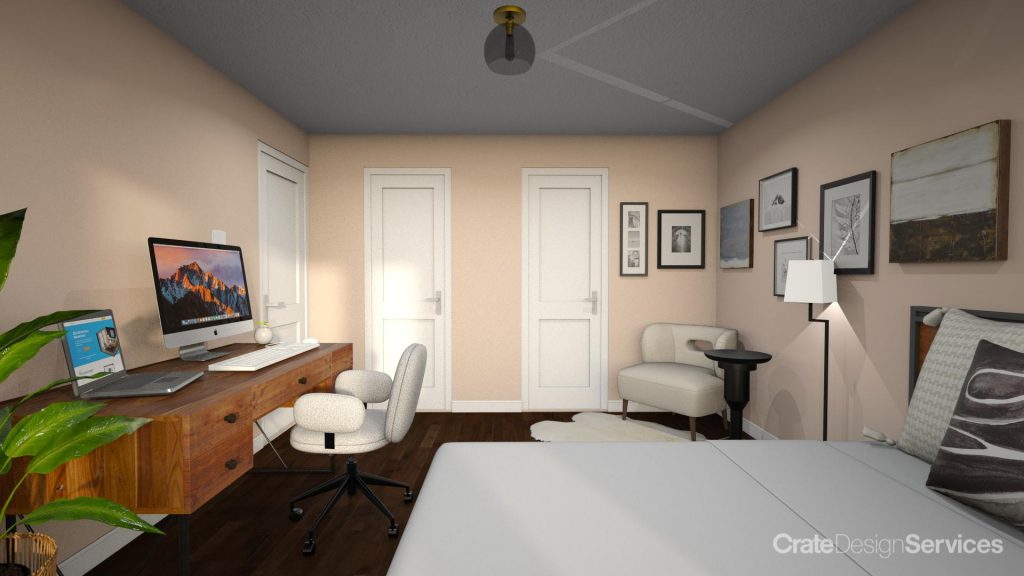 When it comes to a teenage room, you can use a lot more creativity whilst painting the walls compared to painting an ordinary living room. The colors will probably be less childish, but most teens like to have nice patterns or other creative things on their walls. First and foremost, consult your teen about the things they like. Let them make a mood board and take them to the store. In this article, we will give you and your teen some options regarding wall painting.
Choose a color scheme for the room
Pick a pattern
Let your creativity flow
Choose a color scheme for the room
When choosing a color, it is important that the color on the wall is also seen in other parts of the room. Especially when you pick a notable color, there should be accents in the room complementing this color. This way the room will have more unity. You can make a combination: a neutral color on most walls and one wall with a notable color. This will keep it young and fresh, but not childish.
Pick a pattern
When it comes to a teen room, having patterns on the wall is a really nice way to keep the room young but more adult-like. These patterns don't have to be small though. For example, big diamond shapes next to each other, in a softer tint than the subsurface, will give depth to a wall. If you choose to go for smaller patterns, be sure these will not overcrowd the wall and make the whole room seems full.
Let your creativity flow
These are the last years of your teen to get a bit crazy without any (social) consequences. If your teen is a good painter, give them one wall to let all their creativity out. One wall with super bright graffiti, next to walls with a neutral color, is a nice addition to the decoration. If you choose to get creative with the walls, why not consider the ceiling as well? Painting the universe on the ceiling and some walls will create a cozy hideaway for your teen.