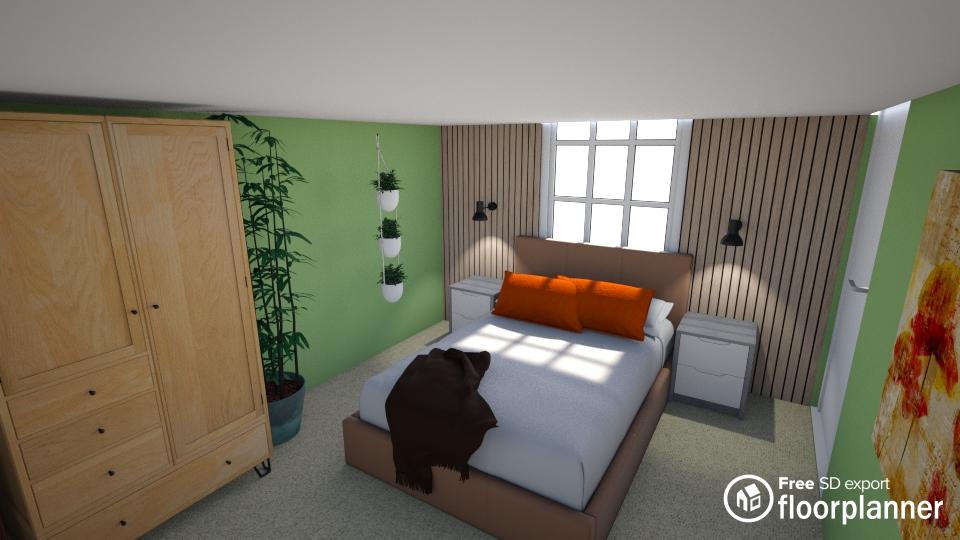 When it comes to decorating a teenage boy's bedroom, it has to be functional and comfortable. Since teenage rooms can become messy, the decoration should only include essentials, plenty of storage space, and decoration that matches their style. You can build their room around a theme or a color scheme. Get your teen boy involved in the process and talk about the things he likes in his room.
Stick to a color scheme
A place to express themselves
Functional decoration
Stick to a color scheme
When decorating your teen's room, make sure the decoration is complementary to the colors that are already in the room. Otherwise, the room will look messy, to begin with. Pick paintings in colors that match the bed frame, pick duvet covers that match the curtains. The storage boxes can be in one of the neutral room colors to avoid them standing out too much. On the other hand, you purposefully choose to make them stand out!
A place to express themselves
Teenagers are discovering what they like and dislike. Giving them a zone in their room for self-expression can facilitate this process. For example, pick a wall on which they can paint, give them space to stall out their collection of baseball caps, or set up a glass cabinet to display other collectibles. These items or zones are easy to change in something different when they change style or interest.
Functional decoration
To avoid the room being overcrowded, be easy on the decoration. Choose to put some decoration on the walls with photos or paintings. Place a decorative lamp and a fun alarm clock on their nightstand and place extra pillows on their couch or bed. Plants that are easy to take care of are also a good addition, like succulents.