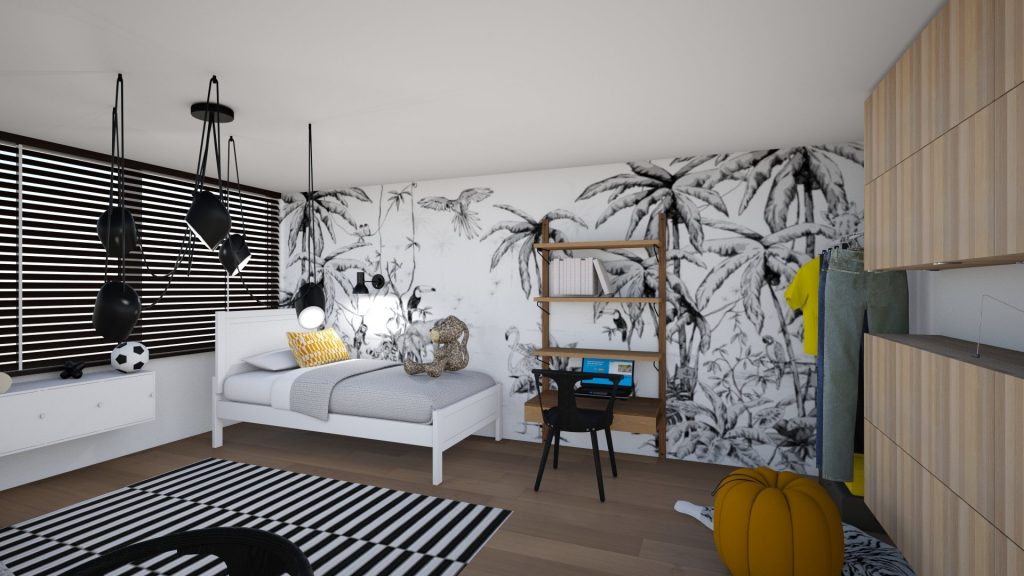 Teenage boys are hard to please. They often do not know what they exactly want but are most probably not easily saying yes to the suggestions you make. Getting them excited about decorating their room is not an easy task. Try to involve them anyway because they will love the process and the result. In this article, we will try to help you with gathering ideas for your teenage boy.
A themed room
Give them room to personalize
Extra seating furniture
A themed room
Let your teenager pick a theme for the room. You can choose films, sports teams or a favorite sport they like to practise themselves. For example, Starwars, football, or a skater room. You can also let him choose a more adult-like theme, for example, a nautical theme. This way the chances of him getting bored of a theme after a while will be smaller.
Give them room to personalize
Teens really like to express themselves. This is an essential part of their development. Ways to support this are with a pinboard or a chalkboard wall. If you are really bold you can let them make their own wall painting, if they are creative. A blank wall (read: a blank canvas) is suitable to hang posters. Another way for them to express themselves is a place showing off cool collections, baseball caps for example.
Extra seating furniture
Socializing is also a common theme happening in the room of teenage boys. Support this healthy habit with beanbags or a couch to lounge on. If your teen has got a bunk bed, create seating underneath to save space. If you got enough space, we recommend placing a desk underneath the bed to have a smart study area. He will be less bothered to do his homework when he got this less distracting space, often facing a wall when it is underneath a bunk bed.