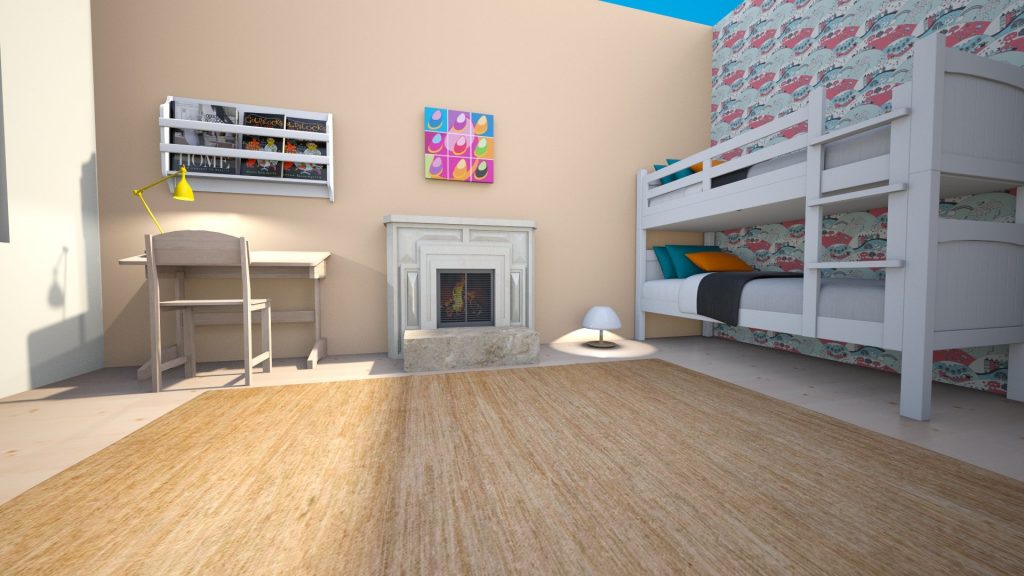 When you got two girls sharing rooms, this is something they often like as kids. However, this probably changes quickly when they've become teens. Every teen likes their own safe hideaway. However, sometimes it is just not an option to give the teens two separate rooms. Fortunately, we have several tips for you to consider to divide one room to give them the feeling of having a room for themselves.
Using storage as separation
Installing a divider
Creating divisions with color
Using storage as separation
Your girls probably need storage to store their clothing and other personal items. You can use the closet as a divider. Place two separate closets back-to-back, each facing the room the clothing belongs to. If you like it to be more open, you can consider a cabinet with open squares. The squares can be used as a display for their items or to put in boxes in which they can put their stuff.
Installing a divider
A divider can be a simple way to separate an area in two. A literal wall might feel too harsh; even though you can choose to let the wall not go all the way up to the ceiling. If a wall is too much hassle, a folding screen is a good (temporary) alternative and gives privacy. A curtain is a classy other option. See-through curtains will let through natural light if only one part of the room has windows.
Creating divisions with color
With two different sets of colors, a division is easily created without putting anything physical in between. Let your teens pick two different colors and use the wall to mark the border of one area to the next. To create a separate but still cohesive space, you can still use the color of one area in decorating items of the other area.