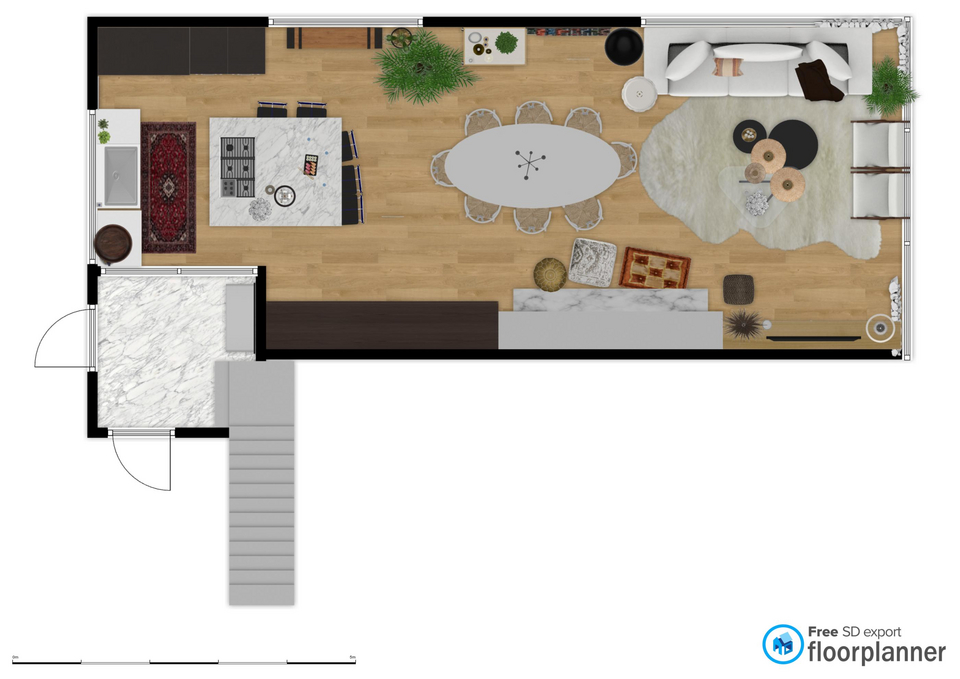 When your dining room and living room are next to each other, or even in the same space, it is common to consider whether they should match or not. Spaces should always complement each other in some way to create calmness but having the execution not right can end up in a poor match. Here are some tips.
Play with colors
You can do a lot with flooring
Play with styles
Play with colors
Dividing or connecting spaces can be easily done with colors. In the two areas, you can choose to use the same color accents. This can be done with different decorations or accessories. Do not use too many different colors, as it can become a bit overwhelming. To make a harsh divide, you can choose to paint the walls in one space in a different color.
You can do a lot with flooring
In a small space, it is nice to have the same flooring in every room. You can add different rugs to divide spaces but still keep them complementary. It is also possible to variate in furniture if your spaces have the same wall color or the same flooring, to still make them feel like two separate areas.
Play with style
If you want the rooms to complement each other, do not use two completely different styles in the two spaces. Imagine country-style next to fashionable chic… If you like the two styles regardless, try to scatter different elements of the style through the two spaces. The key to making two spaces work together is having a common thread in both.