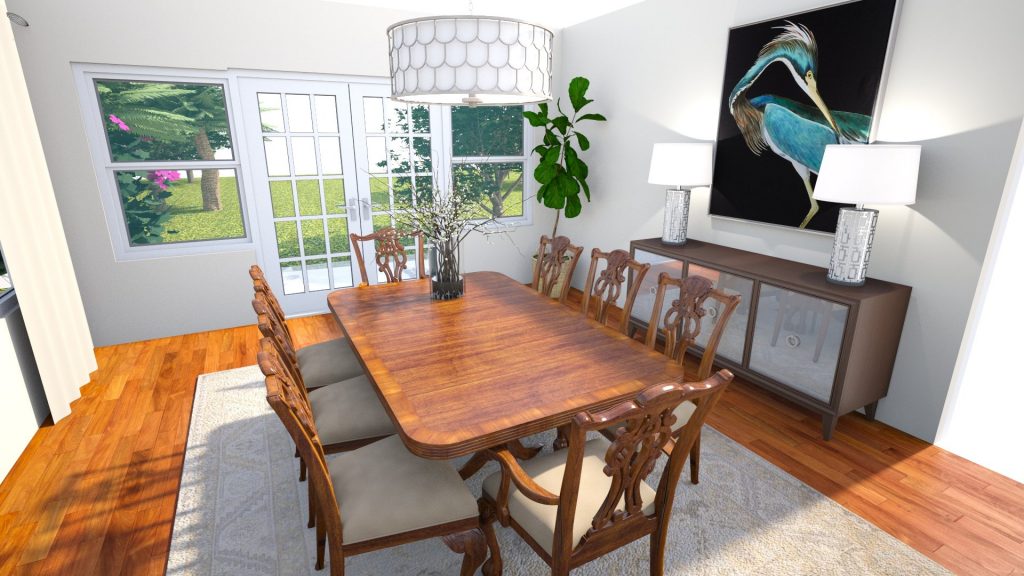 A big challenge in decorating your dining room is to decide what you want to do with the walls. After all, in the dining room, you'll probably have a lot of wall space. In this article, we got you covered with three ways to fill up these large blank spaces.
Rugs are not just for the floor
(Oversized) art
Floating shelves
Rugs are not just for the floor
Easily change the theme of your dining room by hanging a rug on the wall. This can be a DIY yarn wall hanging or a sophisticated rug. It adds texture, color, and warmth to your wall. It makes your dining room design-minded for anyone who enters. This wall decoration adds some style.
(Oversized) art
If you choose a photograph or a painting, this item will quickly be the point where all the attention is drawn to. When in doubt, choose framed art. You will reap the benefits of this bold decision. However, there is a reason the 'oversized' is between brackets; you can also choose to make a gallery wall instead. This way you will still draw attention to your wall and have more options to choose from.
Floating shelves
Exposed shelves are a nice addition to any room. However, to give it an extra dimension, go for floating shelves. You can decorate these shelves as you normally would. Photos, vintage items, you name it. These shelves will really make the dining room wall come to life.