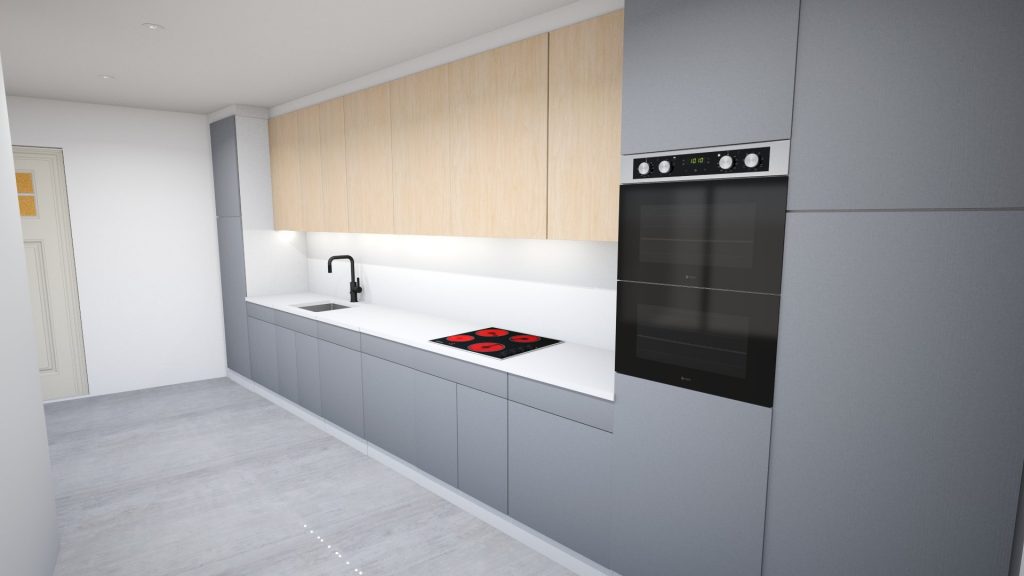 Refacing cabinets can be a good budget-friendly alternative for remodeling the entire kitchen. Especially if the current cabinets are in good condition, the right size, and of good quality, you might want to consider refacing them. Costs are mainly saved when you are able to DYI since refacing is labor-intensive. However, whether cabinets are suitable for refacing is also determined by multiple other factors.
Layout
Frame and construction
Internal hardware
Handles
Layout
One of the main factors when deciding whether or not to reface is the layout and footprint of the kitchen. If your current layout fits all your items and meets your needs then it might be a good reason to reface instead of remodeling. This, however, also depends on other features of the kitchen.
Frame and construction
If the frame of the cabinets is sturdy, smooth, and in good condition and the box of the cabinets of good quality. Especially if these face frames are solid hardwood, they will solidly anchor new doors and veneers. The hinges can be replaced easily so no need to worry about that.
Internal hardware
If your current cabinets are lacking shelves or other storage features then it refacing the kitchen might not be preferable since upgrading these features is often expensive as well. Additionally, the drawer tracks need to operate smoothly and are not worth refacing when they often get stuck or fall apart.
Handles
The handles of the cabinets can also be easily replaced when refacing. Just make sure that the holes of the screws are properly equalized before applying the veneer. The handles can already make a big difference when refacing the cabinets.