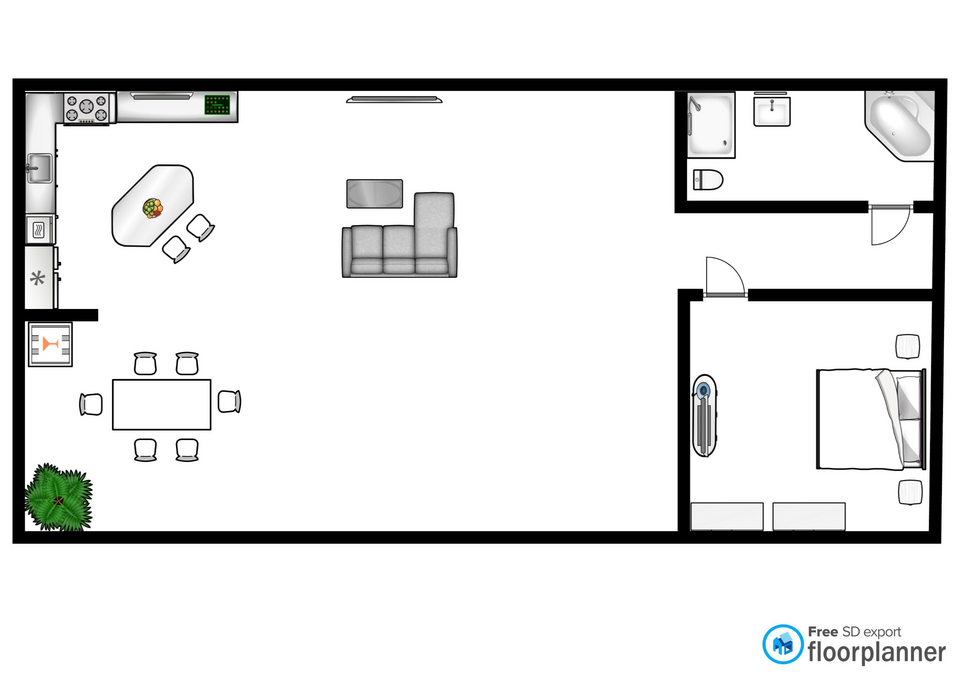 Having a clear design is key when remodeling a part of the kitchen or the entire space. This often requires some creativity and design and drawing skills. However, with the right user-friendly software and a clear step-by-step approach, everyone can draw their future kitchen.
Start with the dimensions
Consider where you want your appliances
Add the cabinets and storage space
Decorating and finalizing
Start with the dimensions
Before starting the drawing, make sure you have the right dimensions including where doors and windows are located. Measure at what height the window is to make sure the kitchen counter fits underneath. Also consider the shape of the space and where the electricity, gas, and water connections are if you do not feel like redirecting those.
Consider where you want your appliances
The appliances like the stove, sink, fridge, among others, are the main factors that determine the design of the kitchen. After adding those, you have a better understanding of where to place kitchen cabinets.
Add the cabinets and storage space
The kitchen cabinets are mainly determining the overall look of the kitchen because it is a large part of the surface. There are many different styles and dimensions possible and your options are dependent on whether you choose custom or pre-made cabinets. Keep in mind what storage space is suitable for which items and how much storage space is required to determine whether you also want top-cabinets or shelves. In small kitchens, this is often preferable.
Decorating and finalizing
After having the main set-up of the kitchen, think about fronts, walls, the floor, window blinders, and other decorations. Do not forget to add the dimensions of the kitchen and additional notes to finalize the design.