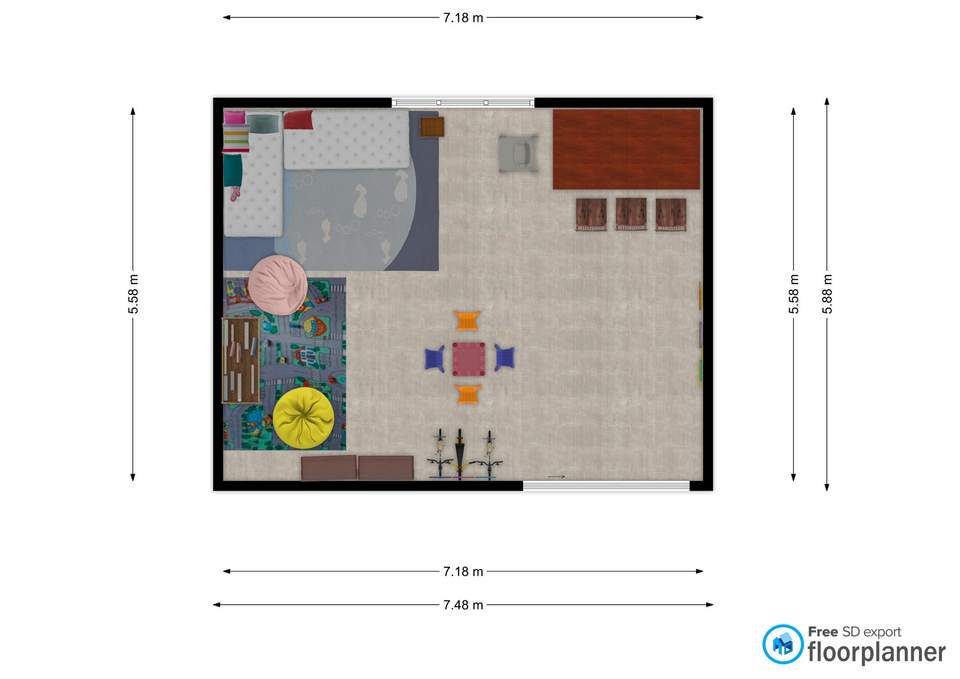 A Montessori playroom is a simple room with a few well-considered age-appropriate toys that can aid a child in developing basic skills that are important in their uprising. A Montessori playroom is created by sticking to the basics and keeping it minimalistic, with every piece of furniture or toy being carefully selected. In this article, we will provide you with some handhelds for creating one yourself!
Simple
Montessori environments are designed to promote independence and help a child with their concentration in order to steer their behavior in a certain direction. Keeping this in mind, it makes sense that stuffing the room with toys and using bright colors does not contribute. Therefore, it is better to pick more neutral colors and fewer things to play with. By just placing a few toys in the storage, your child will focus on what is available, and when he or she loses interest you can rotate the toys again.
Spacious
Related to the first point, a more spacious environment will declutter the room and aid the child with its focus. Even in a small room, this can be created by just keeping the center of the room free and placing a large cozy rug for the child to play. In a larger room, this carpet can be larger rather than adding more furniture, think less is more! Once a child gets older, a spacious table to do homework or play does contribute.
Suitable
Often, parents pay a lot of attention to decorations in the playroom, forgetting who the room is really for. There will be picture frames and wall paintings but often at a height that is not suitable for toddlers. Make sure that all furniture, wall decorations, and picture frames are at a height where your child can appreciate them. When the window is too high, consider a small bench in front so the two of you can look outside together!