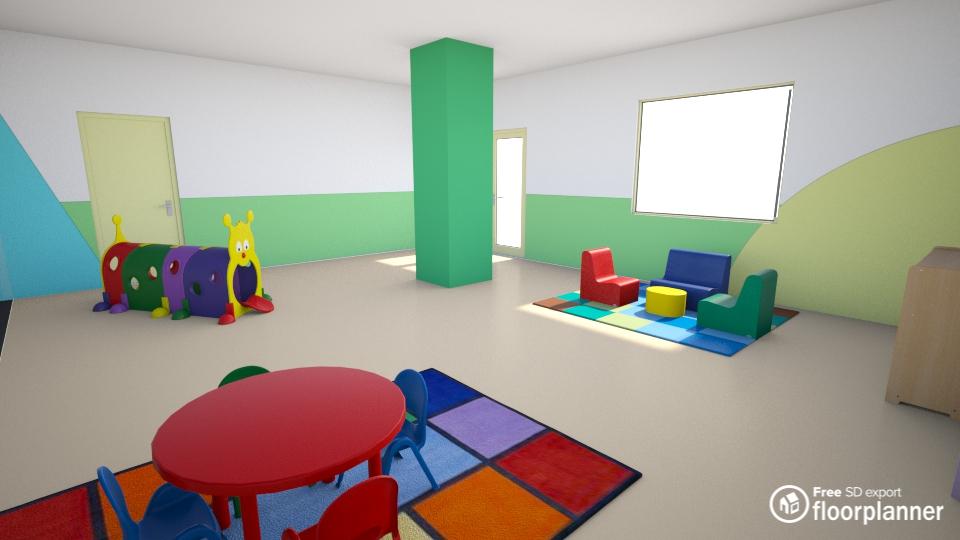 There are many ways how you can create a playroom for your toddler and it mainly depends on your preferences and what you think is best for your toddler. There are, however, some basic tips and tricks that almost always apply. To get started, we provided some tips in this article!
Clear out the whole space
Organize and donate
Plan the room before moving things in
Start working on it!
Clear out the whole space
Kids need to have a comfortable, secure and organized space. Start clearing out everything that is in the room and start over. This way you will have a good overview of what you want to keep, what is still needed, and what you do not need anymore.
Organize and donate
Between 12 – 36 months, toys are a must in the life of every child, so you probably have a lot to organize. Anyway, having limits is always a good idea. Implementing a rule to keep things organized can be a good idea like the rule "One in and one out". It means that every time your child wants a new toy or game, he/ she have to give up one of their old ones. This helps to do not accumulate things that are not necessary and keep the room organized. Donating old toys is a great way to help others!
Plan the room before putting things in
To plan always works great. Plan how you want the room to look with a floorplan and then start moving things. By thinking about what is required, you will probably have a better overview. If you do not do this, you will probably have to move some things more than once.
Start working on it!
After you planned the perfect playroom for your kids, you just have to go for it. Try to keep the Toddler in mind and involved. This way you know it will suit their needs in the best possible way!