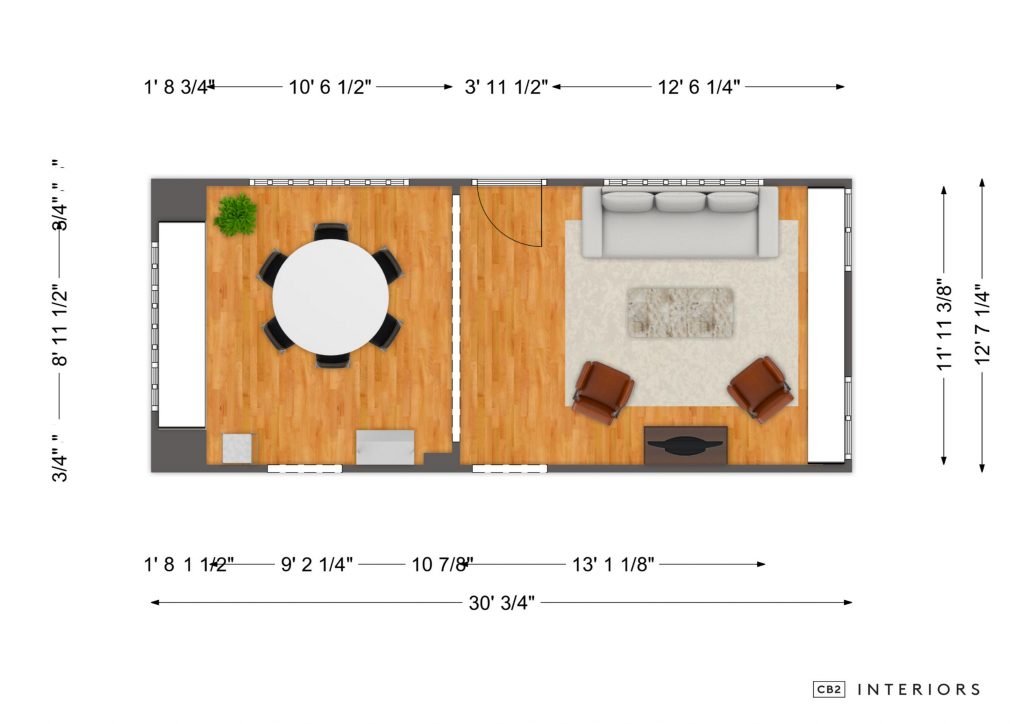 Houses with less space often combine different areas in the same room. An example of this is the living and dining room combination. Although combining the two in one room often creates a cozy atmosphere, most people prefer some separation between the two areas. If you need specific tips, keep on reading.
Start with the practicalities.
Think about colors
Keep the space open
Start with the practicalities
Some of the items in your area are major and fixed points, like the kitchen and the sofa, so plan around them. With smaller items, you can be creative and flexible. Divide the area with items that are associated with a living room or dining room to create a comfortable separation.
Think about colors
In a square space, use consistent colors to create a visual flow. If you make colorful separations in a rectangular area it can be too harsh and not feeling logical. If your dining and living room combination is an L-shape or with an alcove, you can paint the recess in a different color to create depth and visually separate spaces.
Keep the space open
Always keep the space feel open. However, you can arrange furniture in a way to make a gradual overflow between the areas. For example, place the dining table between the living and dining area. This way the flow of movements is kept logical. Placing a big item like a room divider or dense closet to divide areas can make the room feel small.