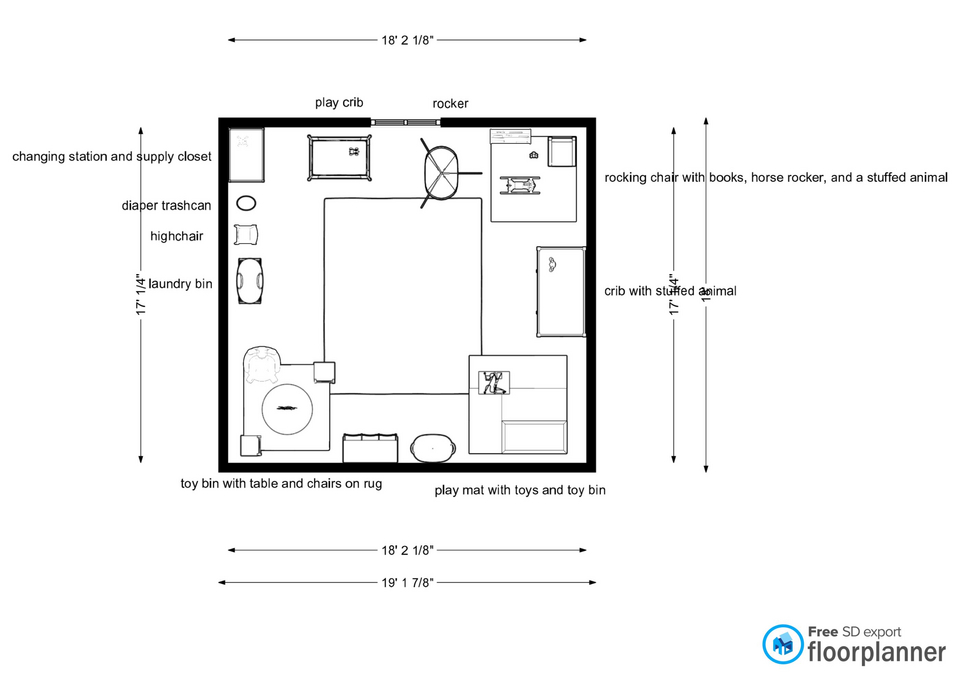 Not every house has a spare room that can be turned into a playroom. But basements can be the perfect solution and even have some additional benefits! It does require a more considerate approach, however. We will provide you with a shortlist of what to consider when turning your unfinished basement into a playroom!
Safety first
Comfort
Pay attention to light
Embrace the space!
Safety first
Unfinished basements are initially no playground at first as there is way too much danger lurking around. However, finishing up the walls, ceiling and floor will already make a huge difference. Make sure there are no sharp edges anymore and everything is even.
Comfort
Consider isolation and floor-heating to make sure that even in winter the basement is a comfortable place to be. Additionally, consider placing carpet both on the staircase and floor to make it safer and more comfortable!
Pay attention to light
When the house and the budget allow, consider some windows just underneath the ceiling to let some natural light in and create a more spacious feel. When this is not possible, consider placing multiple light sources spread evenly throughout the room to make sure that the basement does not turn into a horror dungeon instead of a playroom!
Embrace the space!
Basements are generally more spacious than most rooms as they often cover the entire footprint of the house. This is a huge advantage where children will love the space that the basement will offer them. If your child is a big fan of basketball, for example, consider playing a small basket on the wall. Or, build a small tipi or tent so he or she has his own little nest to retreat to after an overwhelming day!