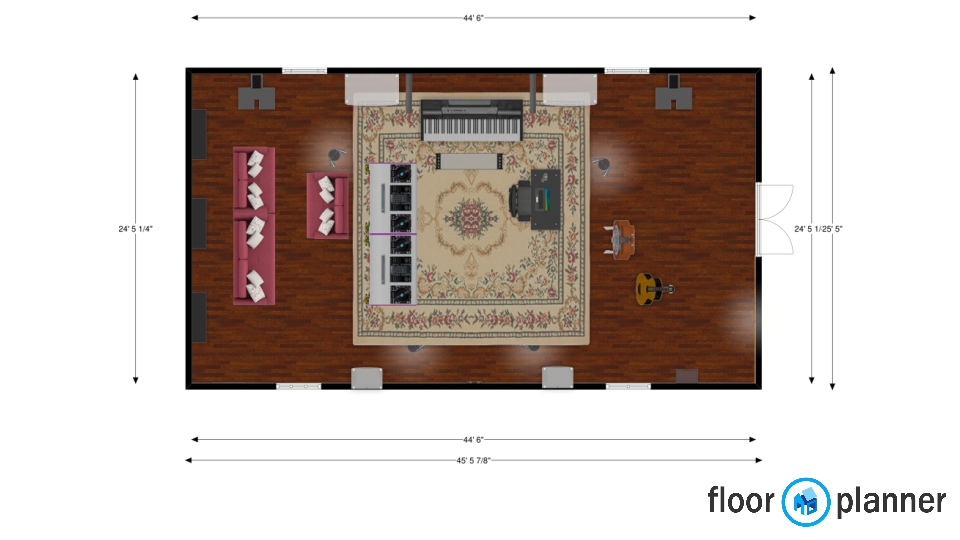 Creating a studio can be challenging, especially when it is something you are doing for the first time. However, nothing is as rewarding as making the studio yourself as you can come up with your own design that answers all your desires and will help you with your practicing and recording sessions. Read below for some ideas inspiration.
Create a dividing wall
Acoustic heaven
Get comfortable
Decorate the place
Create a dividing wall
When recording, you don't want any background noise. However, producers or computers can sometimes be noisy and therefore it can be a good idea to build a wall that divides the control room from the live room. This way, your recordings won't be interrupted. Do make sure that this wall is soundproof, however, as it does more harm than good otherwise.
Acoustic heaven
Invest in proper acoustic panels to absorb the vibrations of the sound. Concrete floors and brick walls can be very reflective of the sound and disturb recordings. Therefore, it is a good idea to invest in sound-enhancing acoustic tiles and an absorptive carpet.
Get comfortable
A great space will only improve the performance of the artist so it is a good idea to make the studio as comfortable as possible. Think about comfy chairs and soothing lighting, but also about the right temperature and refreshments.
Decorate the place
Create an inspiring atmosphere by hanging pictures and covers of idols on the wall or even artists that recorded their tracks in your studio. This will enhance the legacy of the studio and only motivate incoming artists to give it their best!