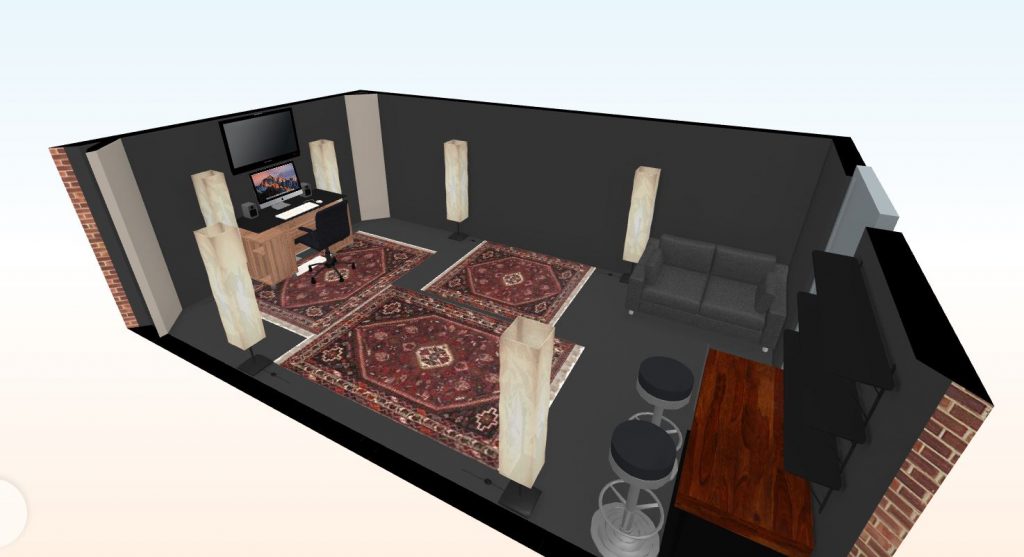 Creating your own music practice room will allow you to practice, record, and perform whenever you want. However, to avoid your neighbors and household from getting disturbed, and to enhance your own sound, there are some things to keep in mind. We will provide you with the basics to build your own music practice room!
Getting started
Gear up!
Finalizing
Getting started
To get started, it is important to find the right space, whether this is a separate location or at home. If you are lucky, you have a free room at home or an unused basement or garage. If you are not, you have to consider getting an extension to the house or building a small shed in the garden. Since both can be pretty expensive, you might want to rent something. This is especially interesting when the costs can be shared with a band!
Gear up!
Making the room soundproof with the right absorptive materials is key in creating the right environment that enhances the sound. If you are located in your garden shed, you probably have to worry less compared to being located in a small apartment with neighbors above and below. Involve your neighbors and make sure to get the room sufficiently soundproof to avoid later complaints. When this is done, the fun begins and you can get in the gear. This is dependent on the music you make, your budget, and how professional you want your recordings to be.
Finalizing
No practice room is ready without some personalizing. Get in your favorite decorations whether these are posters of your idol or family pictures. Make sure that the room resembles you as a practice room is as personal as it gets.