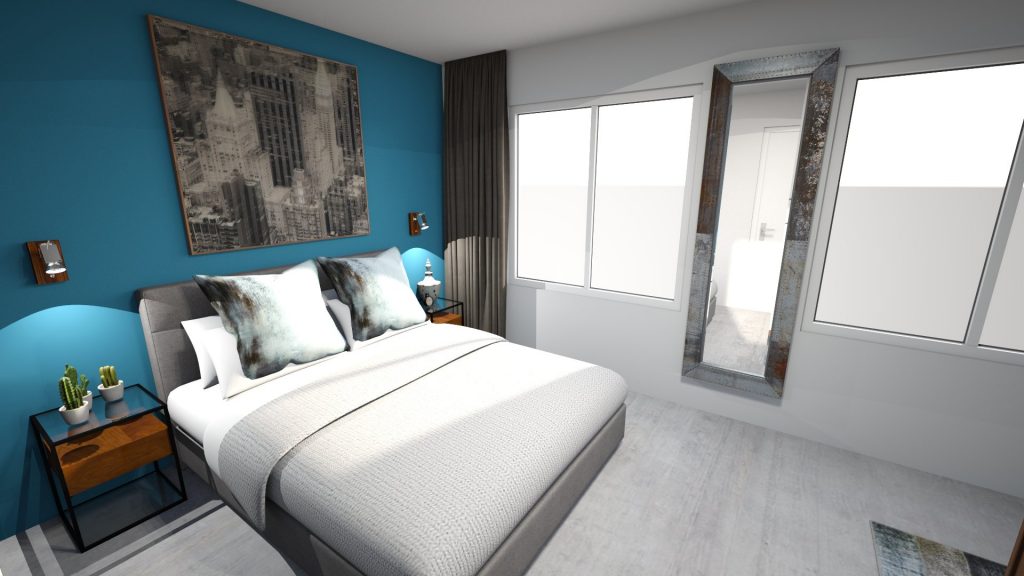 Creating a cozy bedroom is important. You have to feel at home and comfortable after all. Overlooking this and not adding a cushy touch might cost you valuable rest. We will hook you up with some tips to create a cozy bedroom:
Use warm but neutral colors
Put down some cozy rugs
Banish the tv!
Use warm but neutral colors
This includes mid-tone greys, beige, browns, some slate blue, or earth colors like terracotta or Sahara dust. These colors are peaceful but with the right decoration not boring. However, especially compared to white, they do bring the coziness you seek in a bedroom.
Put down some cozy rugs
Putting some rugs does not only feel great for the feet, but it also looks great! It does not have to be only one carpet. You can put one on each side of the bed or just covering the bottom two-thirds of the bed. Especially when having a wooden or stone floor, adding a rug will work miracles for your bedroom!
Banish the tv!
Having a tv in a focal point of your bedroom will make you more prone to watch some tv before going to sleep. According to the national sleeping foundation, this will harm your rest, waking up more tired in the morning. The same principle applies to phones and laptops, keeping them outside your bedroom will improve your night rest, making the bedroom a place to solely get some rest without too much stimulus. If you are a big movie fan and can't stand the thought of missing out on an occasional movie night in bed, think about hanging up a beamer, or placing the tv in a closet to keep it out of sight.