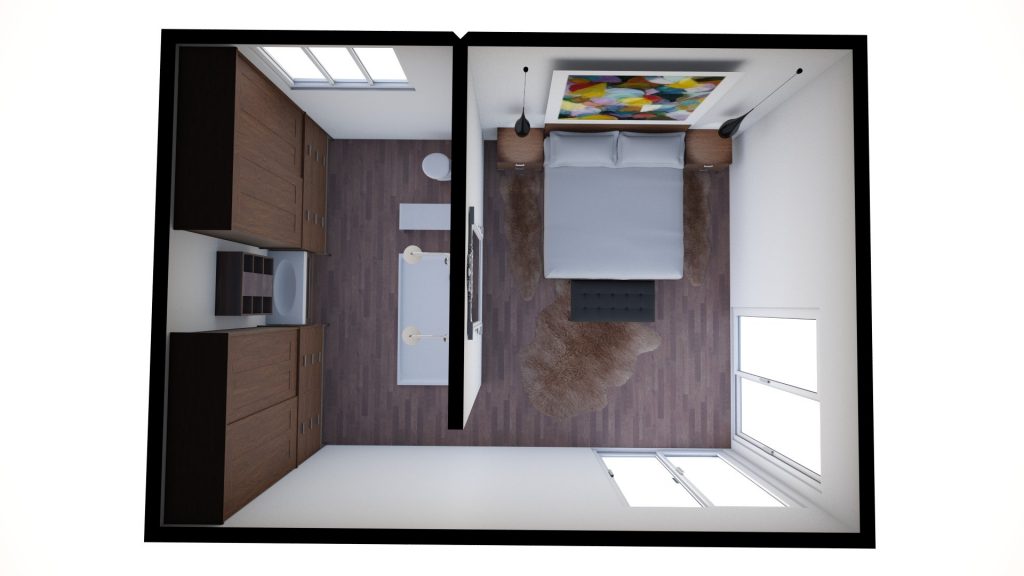 There are multiple ways to split a bedroom into two rooms. Other than building a plasterboard wall to split the rooms, you can also think about:
Placing a bookshelf or closet
Curtains
Folding screens/ room dividers
These solutions are often preferable in studios or properties with little square meters.
Placing a plasterboard wall
The easiest way to divide a bedroom into two rooms is by placing a wall. The material of the wall can be decided upon depending on the reason for dividing the room and the plan for future usage of the rooms. Often, these walls will be made from plasterboard but these thin walls are not very soundproof, making it not an ideal solution for bedrooms. Therefore, a more durable and thicker wall is often recommended for bedrooms.
Things to keep in mind
Do keep in mind that having a window in each new bedroom is required to be officially noted as a bedroom in a housing listing for example. Bathroom access is another often forgotten aspect of splitting bedrooms. When the bathroom is directly connected to the bedroom with no other entry, a second access to the bathroom is preferable. Take into account, that by placing a wall you lose overall square meters, which can decrease the price of the property.