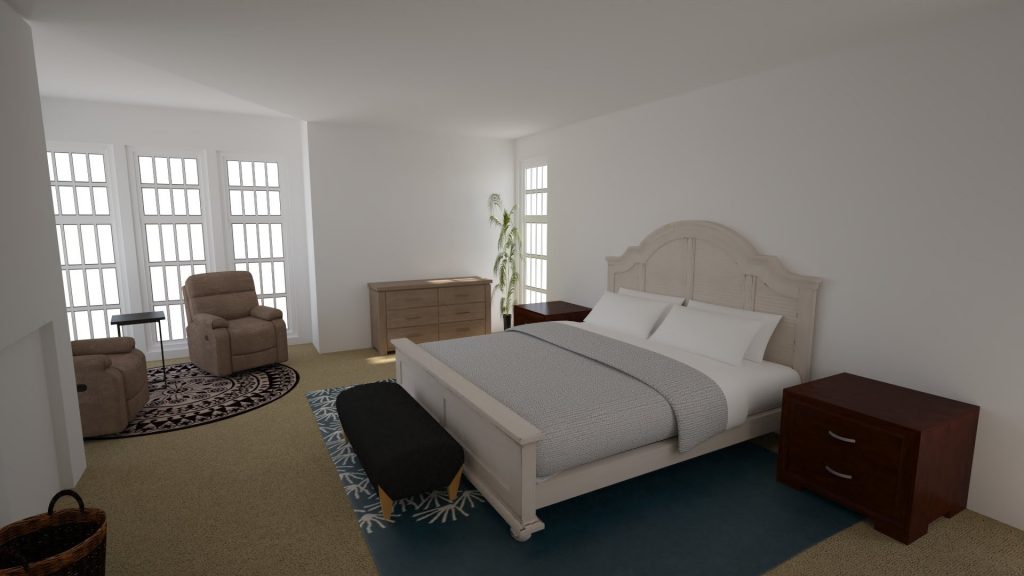 A master bedroom should have a spacious, luxurious feeling to it. Being the largest bedroom in the house, there is often plenty of space to decorate. These tricks will help you in creating the master bedroom of your dreams!
Place a rug
Bring in some plants
Create a Seating area
Place a rug
A rug is a must-have in every master bedroom. It will provide you a lot of comfort when getting out of bed, but also provide a stylish decoration for the floor. By having rugs, you will add a luxurious and classy touch to the room. Placing a rug in your bedroom can often be tricky though. Don't forget to read the article on how to place rugs in the bedroom as well!
Bring in a big plant
Not every bedroom has space for big plants, and that's why people often settle for less, bringing in smaller plants or skipping them altogether. However, a big houseplant will provide a more natural, relaxed atmosphere to the room. It does not only look trendy, but it will also clean the air in the living room, creating a healthier environment.
Create a Seating area
When having sufficient space, a seating area, or just a big laid-back reading chair will bring you the calm reading spot you always wanted. While other rooms are often shared with other people, your bedroom is often your private place. Because you probably not always feel like laying in bed, having a reading corner in your bedroom is the ultimate retreat. Place the chair close to the window for the perfect lighting when reading.