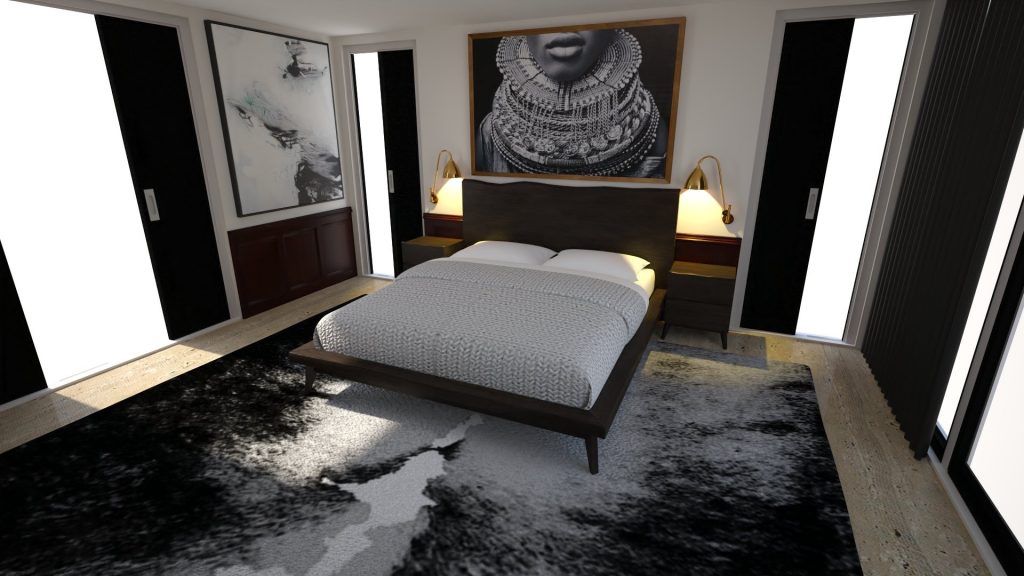 A bedroom is different from any other room and it is crucial to add the right feel. There are many ways to upgrade your bedroom with decoration but there is also a lot of room for error. These are specific tips for the bedroom that will make it cozier and familiar:
Add textures
Create a photo collage/ gallery wall
Hang some cozy Light strings
Add textures
Bedrooms are the ideal room to play with textures where the bedroom is all about having the right touch. This does not only apply to your bed sheets- the walls are just as important. Do not only think about wallpapers, when the budget allows you can use wooden panels or other materials. This will add a more natural feeling to the room while also adding
Create a photo collage/ gallery wall
Your bedroom is your space so why not make it personal with what a photo collage or gallery wall with pictures of those who are important to you. This is not only a nice decoration but waking up while looking at pictures of those who you love is a recipe for brightening up your day, making sure you get out of bed on the right side!
Hang some cozy Light strings
You might want to keep your living room or office more formal and tidier. However, the bedroom is the perfect place to add some coziness, creating a more intimate environment. You can place a string of lights on the wall above your bed or basically any other wall in the bedroom. This will add just the right amount of romance to your room!