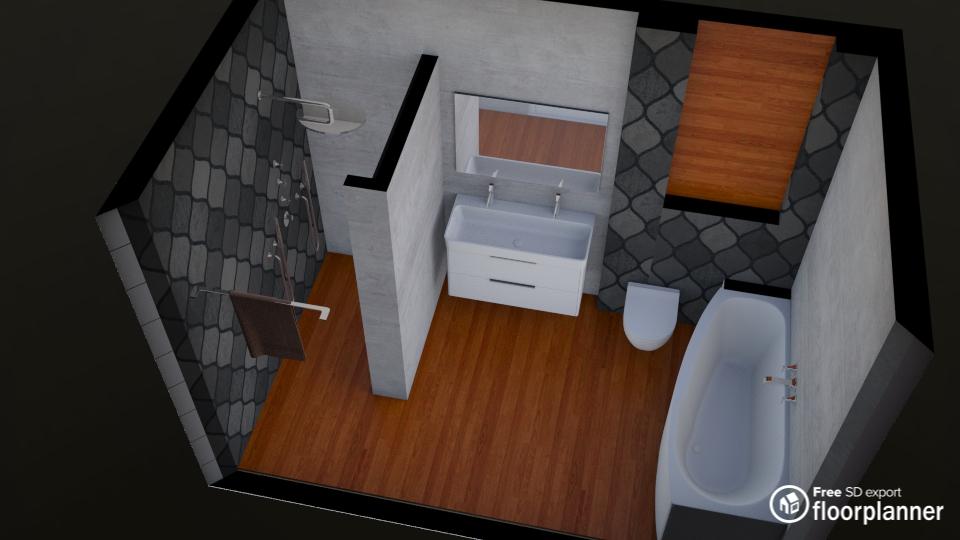 Bathroom towels do not have to be folded away and placed in closets anymore, especially if you own a pair of nice and cushy ones. There are multiple ways how you can showcase your towels which you will learn more about in this post!
Use a decorative ladder
Place Basket
Use Hooks
Hang a Towel bar or rack
Use a decorative ladder
If your bathroom has plenty of space or you have a smaller bathroom that has a free corner, then you might want to consider placing a ladder. Consider a wooden ladder to add a touch of nature to your bathroom or go for a stylish and minimalistic matte black one. Whatever design you choose, it will not only upgrade your bathroom but also provide you with functional decoration to place your towels.
Place Basket
This option is especially suitable when you have leftover space on the floor. An example is when you have a hanging or open bathroom vanity or sink as this will allow you to place the basket in or underneath it. Roll your towels instead of folding them to add a spa kind of touch to your bathroom.
Use Hooks
When having a smaller bathroom and you are seeking a functional yet space-conscious solution then hooks might be the thing for you. Especially when placed on the back of the bathroom door you will not lose any precious space.
Hang a towel bar or rack
Towel bars come in many shapes and sized and you can either go for one with a single bar or a full-on rack that will give you plenty of space for multiple towels. When having space, place the rack on your wall next to the shower or above your bath for that hotel kind of feeling. When having a small bathroom, consider hanging the rack on the side of the bathroom vanity.