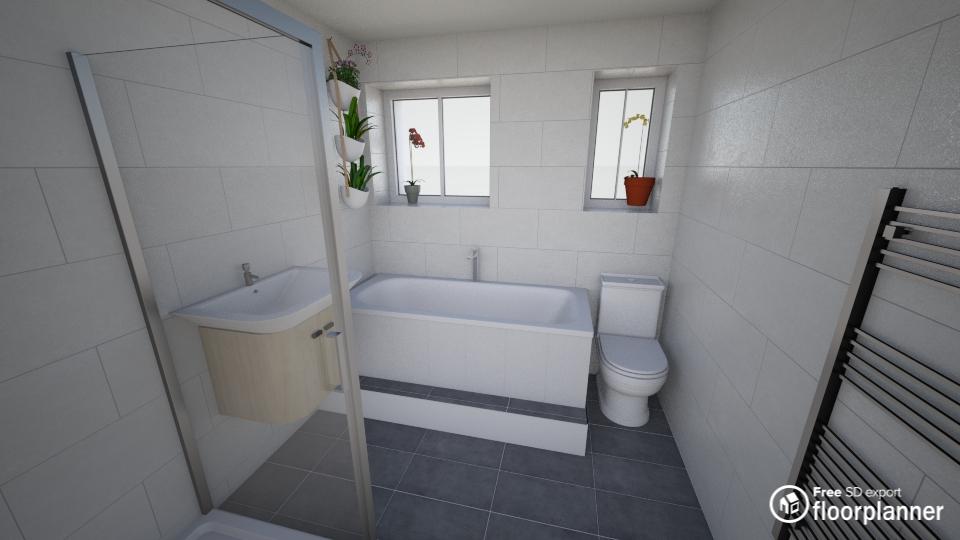 Whether you placed shelves, a decorative ladder, an actual toilet stand, or you have a windowsill above your toilet, you probably want to get the most out of them by placing the right decorations. We will provide you with some tips and tricks to keep in mind when decorating.
Picture frames
Hanging plants
Personal care & fragrances
(Hand)towels
Picture frames
Since the toilet is a place you probably visit daily, it can be a nice idea to put some picture frames that brighten up your day. Whether it is a family picture, a picture of your dog, or a picture of your recent summer holiday trip, it will cheer up your toilet as long as it contains a happy memory. Consider placing frames in multiple sizes to create a creative whole.
Hanging plants
To bring in some green and nature, it can be a good idea to place some plants. Since shelves, ladders, and over the toilet stands are the ideal place for hanging plants, you might want to consider these. This will not only look good but also create a more natural feeling and provide you with cleaner air. Just keep in mind that the plant can handle dark places if your toilet does not have windows.
Personal care & fragrances
Toilet stands are the perfect place to display your personal care products. Think of how you can cluster them with for example a small tray or a basket. Also, consider purchasing new containers or cans to put your products to create a more soothing whole.
(Hand)towels
Last but not least, to create a hotel room kind of feeling, consider placing rolled-up hand towels for a more luxurious toilet experience. In case your bathroom and toilet are combined in one, this can also be the place where you place the regular towels!