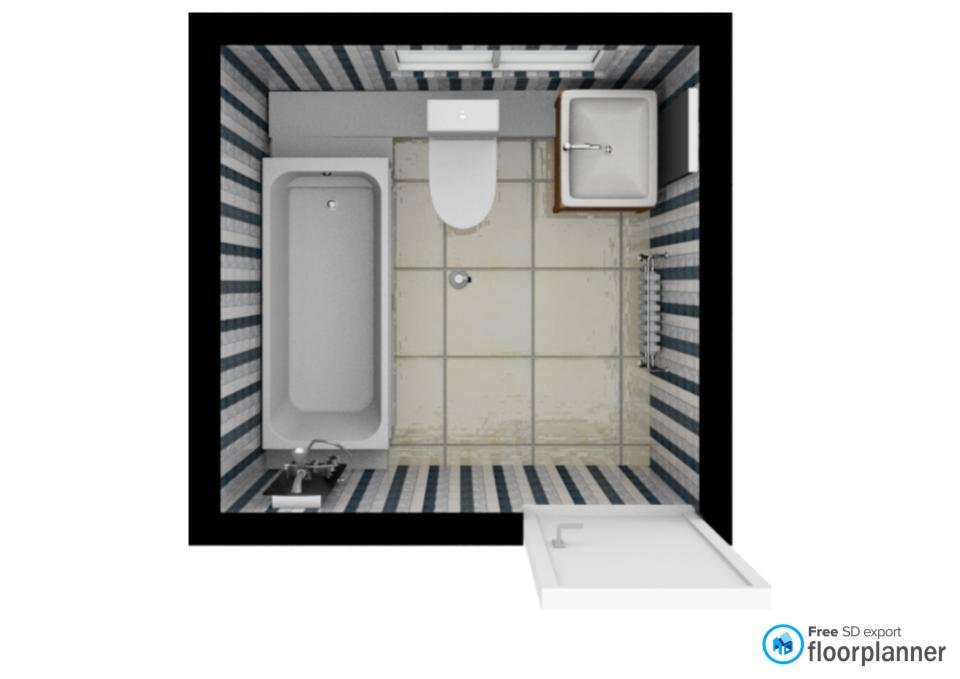 Toilet rooms with striped walls can be tricky to decorate and therefore require a more considerate approach. In particular, the decorations will be depending on whether the stripes are horizontal or vertical. We will give you some tips and tricks on how to decorate a toilet room with striped walls.
Artwork
Depending on your own preferences, you might want to consider artwork rather than a big picture frame. Not everyone is comfortable looking at friends and family while visiting the toilet and therefore artwork might be a safer choice. When the stripes in your toilet are horizontal, it is better to go for a vertical (portrait) painting and when the stripes are vertical, it is often better to go for a horizontal (landscape) painting.
Shelves
Shelves work well in every toilet or bathroom but in striped ones in particular. They can break the lines when having vertical lines or even accentuate them when the lines are horizontal. Place some candles, fragrance sticks, or a small plant that can handle being in a room with less light. On these shelves, you can place smaller picture frames with pictures of your pet or family so they are less present compared to when having them enlarged on the wall.
Mirrors
When having a small sink in your bathroom, you can consider placing a mirror above it. This way you can always do a quick check-up when having guests over. Additionally, mirrors reflect the light that is already there and make the often-small toilet room look bigger!