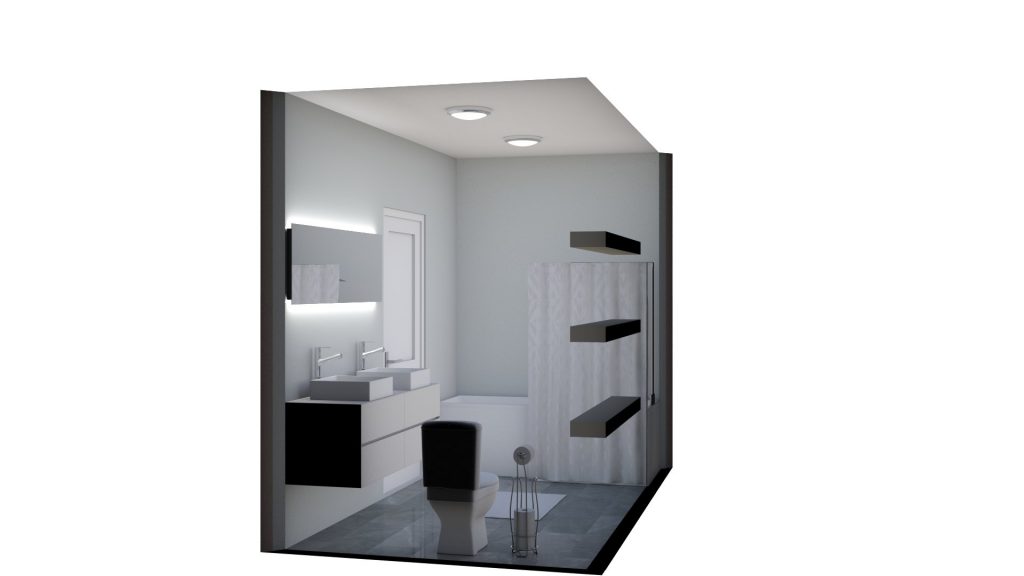 Cabinets above the toilet require a different approach than the other cabinets in the house. Depending on whether they are open or closed you can determine how you would like to decorate them. We will provide you with some inspiration to get started below!
Organized
Functional
Luxurious
Organized
When having open cabinets with glass for example or shelves you can add some small baskets to keep it more organized. Baskets from more natural materials like bamboo or rotan can be a good idea to give the room a more natural feeling. The baskets will help you to group your products while you can still showcase them when they are low enough. This way your cabinet will remain organized.
Functional
Rather than stuffing the cabinet or shelves with picture frames and souvenirs, you can also consider a more functional approach with fragrance candles or sticks, a small hanging plant to bring some nature in, or some magazines. This way, the decorations look less fabricated and more natural while still improving the looks of the room. When placing lotions, hand creams, and other personal care products, you can consider buying matching bottles to keep the room more harmonious and organized.
Luxurious
When you want to go all-out and create a real hotel-like experience in the toilet room, you can think about placing rolled-up hand towels on the shelves or in the cabinet with a small bin on the floor for the used ones. This way, you will not have a moist towel hanging next to the sink or the less comfortable paper towels.