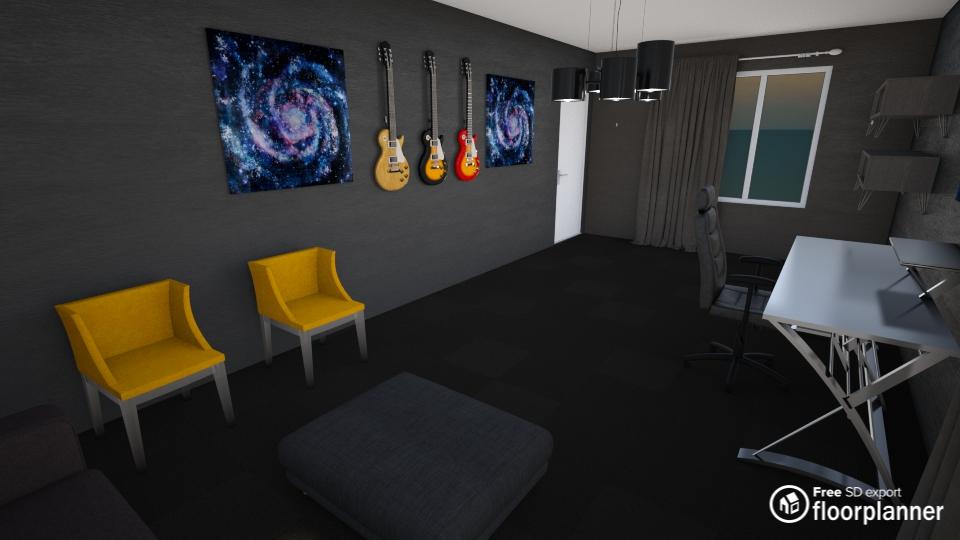 There are no strict guidelines to decorate your music room, as long as it represents you and your musical taste. By sticking to your personality, you will make sure that the room inspires and creates the right atmosphere for you to practice, produce, and record your music. We will provide you with some tips and tricks to consider!
Functionality
Inspiration
Get creative
Functionality
First of all, it is essential that you will not be bothered by any decorations. As having space is critical, make sure you don't clutter the room. When you do have leftover space for some decorations, try to start with functional decorations, especially when space is limited. Hang your guitars on the wall for example or pick a thick carpet that absorbs the music.
Inspiration
Another great idea is to cover the room with your idols that are known for their skills or music in their respective genre or for the instrument they play. No matter whether you are just getting started or a professional, being surrounded by pictures and covers from those you look up to when you are tired of practicing can bring you the inspiration and motivation needed to continue!
Get creative
Creative environments boost creativity and you should therefore approach decorating the room the same way as you approach your music. Consider what feeling you want to create and envision what it should look like. Rather than hanging that poster on the wall, go for these old vinyl records or paint the wall in your favorite color that won't fit with your living room furniture. But most of all, do what feels right and keep it personal!