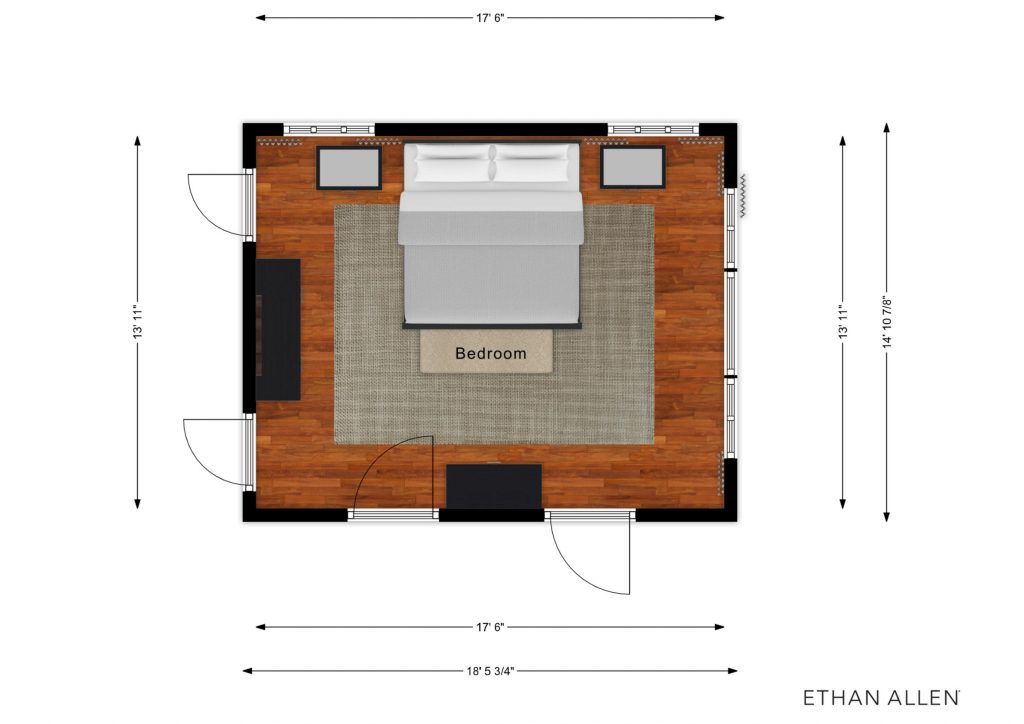 Creating a stylish guest room does not have to break the bank. With a combination of some basics which every guestroom needs, you can spice up the room without having to buy expensive items. If you would like to add more than just the basics, we recommend finding your items at a thrift shop. Especially for items that are just meant for decoration, a thrift shop can be your best friend.
Get creative with linen
Don't underestimate the power of pillows and blankets
Add some greenery
Get creative with linen
Every guestroom needs a bed, therefor every guestroom needs bedsheets. Because the bed is the centerpiece of the guestroom, you can style the room with the duvet cover. This way you do not have to spend your money on (sometimes useless) decoration and give the room a stylish look, with something that is necessary to buy anyway. Try to avoid giving your guest your old linens, because it will downgrade the overall look of the guestroom.
Don't underestimate the power of pillows and blankets
Pillows and blankets are (again) items that every guestroom needs. After all, when you arrive home after an active day, it is nice to dive in a pile of pillows on the bed to relax. It will transform the bed into an ultra-cozy hideaway. The guestroom will look extra welcoming and the pillows and blankets are not just decorating items, but also useful. Double win!
Add some greenery
If you would like to give some 'life' to your guestroom, adding plants is a good choice. Real or fake, they give a great atmosphere to the room. Sometimes fake plants can be a bit expensive, so we recommend shopping for the real ones. Try to go for plants that do not need a lot of care, since the guestroom will probably not the room you visit most often. Another option is dried flowers; they do not need any care and look great by styling them in a vase. This can be your own DIY project or buy them at a local flower shop.