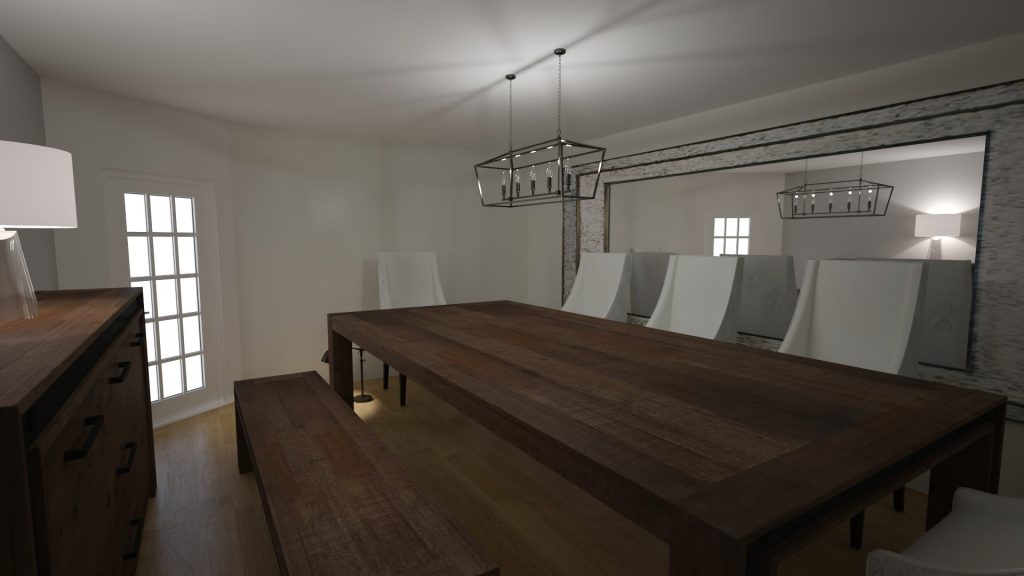 Sometimes you have the unfortunate situation to have a windowless room. It can feel like a big challenge to create the same lighting and openness as a room with windows has. No worries, you have many ways to create the feeling as if you are outside, even when the room is in the basement.
Simulate a window
Look for the right lighting
Keep the decorations simple and the colors neutral
Simulate a window
You can create the feeling of a window in several ways. One way is to hang a big oversized mirror on the wall. It creates a feeling of depth. For an extra window effect, hang long curtains on a rod over the mirror. Another way to do this is to place plants in front of the mirror, to create an outdoor feeling. Not liking the idea of a mirror? You could also choose to hang floor-to-ceiling curtains that are kept closed, to mimic the sense of a mirror behind it.
Look for the right lighting
It is critical to use 'layered lighting' in a windowless room. Place lights strategically in the room, to lit dimmed corners, or highlight artwork. Use light strips underneath cabinetry and inside open shelves to brighten surfaces with less lighting. You could also use glass pieces (for example, crystal chandeliers) that will reflect the light to create depth.
Keep the decorations simple and the colors neutral
Use lots of light colors and furniture with not too much hoo-ha. Keep the walls white and spacey to create an orderly appearance. The fabrics should be neutral, with tone-on-tone accessories to add some extra texture, without cluttering the space visually. Do not choose heavy furniture, instead opt for slim and lifting legs. They expose more of your floor, which creates a lighter illusion.