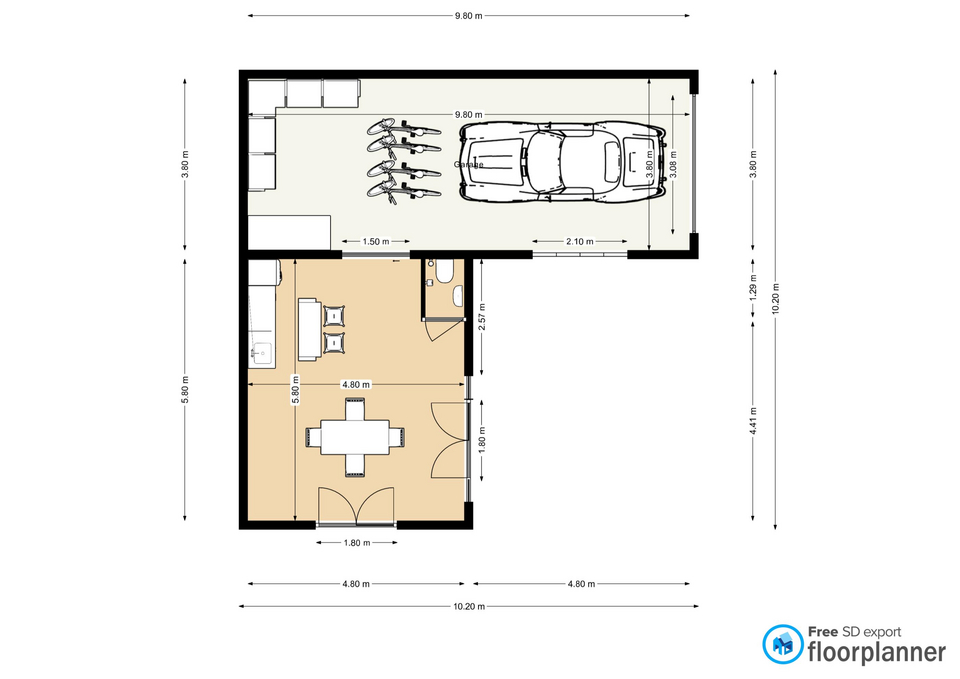 Garages often become cluttered as this part of the house is used for things that are not used daily and not often visited by guests, making it not a priority to organize. However, with the right solutions, you can turn your garage into an efficient and organized place to store your belongings. This post will tell you more about the best tips and tricks!
Make use of the walls
Tool Racks
Heavy-duty racks
Storage Tubes
Make use of the walls
By using the wall, you will save a lot of floor space. You can either go for shelves, cabinets, or any other wall-solution you may find. Bikes and ladders are also ideal wall material as this will open-up plenty of floor space.
Tool Racks
Rather than placing shelves or cabins, you can also use tool racks. Hanging your tools on the wall is often the best solution since it gives you a clear overview of your gear and provides easy access. There are many customizable options that will fit your needs. Do not only think about racks, hooks, and bars, but pegboard walls can also be an ideal solution.
Heavy-duty racks
Heavy-duty racks are an easy solution for every garage but lack customization options. However, if you just seek a solution to store your bins and (tool)boxes, then this can be the ideal solution to create a lot of storage space without losing your weekend on DIY solutions.
Storage tubes
Cardboard concrete-forming tubes are inexpensive and easy to place for every organizer that lacks free time. They are ideal for long-handled tools and rolls of basically everything. Additionally, you can also store baseball bats or tennis rackets here.