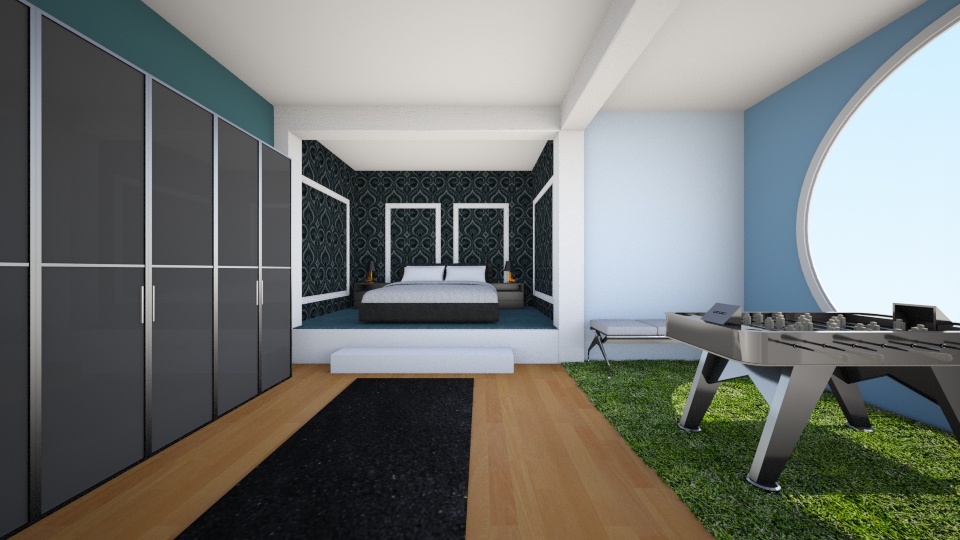 Sometimes, teens like to recreate the feeling of having their own cave, it seems. The whole room is dark and curtains are closed most part of the day. As an adult, it is hard to imagine having a good time in a space like that. However, for teens, it can be heaven. When your teen chose a dark blue color for the walls, you can still brighten up the room a bit with decoration. Here are some tips:
Get light-colored decorative items
Install several light sources
Decorate with a light-colored curtain
Get light-colored decorative items
When a room is dark on its own, it will reflect any daylight coming in less. This makes the room look dark and gloomy. With white or other light-colored items in the room, the reflection rate of the daylight will go up. Resulting in a brighter room than before. White pillows, a white duvet cover, or a white blanket will already give the result of a brighter room.
Install several light sources
Having one artificial light source in a dark room will give the same effect as the daylight coming in from one side: it will not illuminate the room enough to get rid of the gloomy vibe. Having more than one light source will prevent this from happening. Install wall-mounted light bulbs, hang string lights across the wall and put a standing light in the corner. Especially when the ceiling is still white, the reflection of light from the ceiling will brighten up the room.
Decorate with a light-colored curtain
You might think, having a light-colored curtain will prevent my teen from having a good night's sleep. However, you can install different layers of the curtain in front of the window. The first layer will be a curtain that can be closed during the night, the layer closed to the window can be the light-colored one. This will let light seep through the curtain and diffuse the normally harsh sunlight. This diffusive effect will leave the room bright.