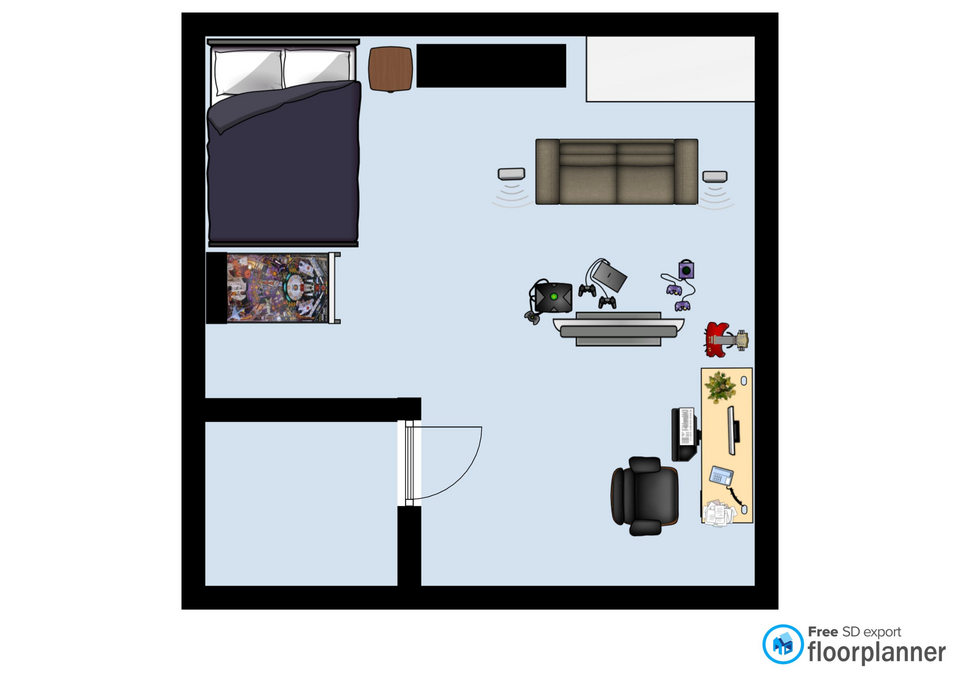 Having a geeky teenager is lovely, they can probably teach you a lot about their hobbies! However, they are often not that into the decoration and styling of their room. Teaching them that styling can be a fun activity will help them in the future doing it themselves and discovering their own style. In this article, we will share some tips to apply when evolving a regular (kids) room into a geeky teenager's room.
Firstly: a sturdy desk
Plenty of power outlets
Space to hang personal items
Firstly: a sturdy desk
Your geeky teen will be spending plenty of time behind their desk (if they are into computer games, drawing, or such). A big, sturdy desk for their daily activity is a must. Keeping ergonomically working in mind, a good desk chair is another must. This will keep your teen healthy and out of physical discomforts. The same can be applied to the mousepad and keyboard.
Plenty of power outlets
Another thing every geeky teen need, are power outlets. They probably have multiple technologies that need to be charged every day. Some of the technology they are using can only be used when they are plugged in! Installing an extension cord in the room is another good option, but make sure they do not plug multiple extension cords into each other due to the fire hazard it potentially creates.
Space to hang personal items
Creating space in their room to express themselves is important, even if they do not actively ask for it. A blank wall to hang posters is one option. A glass cabinet to display collections the teen gathered is another option.