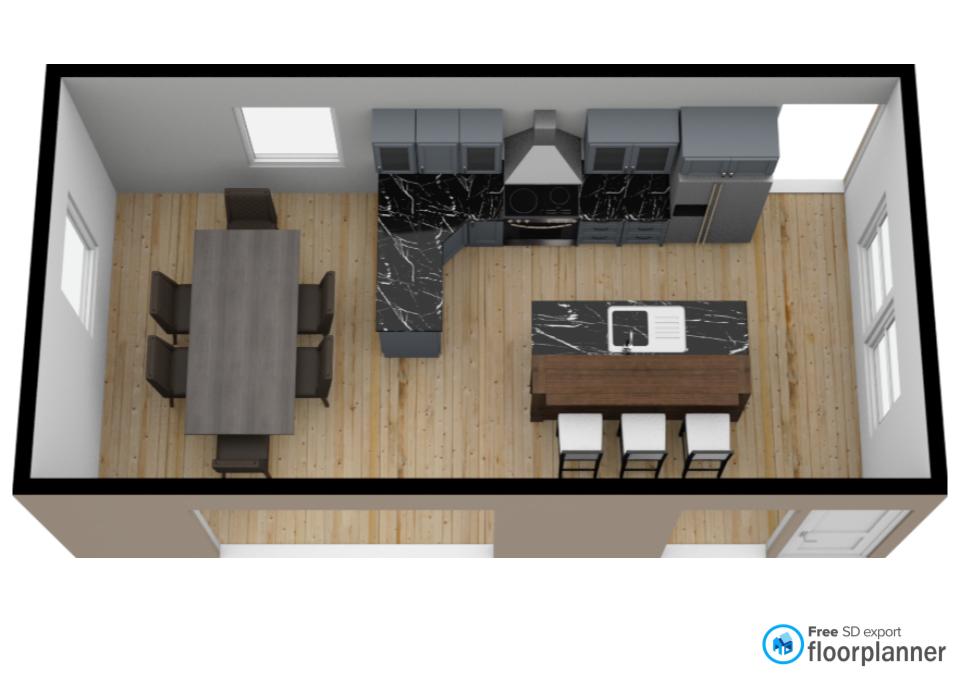 The standard counter height is between 34 and 36″. But when having custom counters, this can vary according to your preferences. The counter depth is 24″ on average, but this is dependent on appliances and your own preferences as well. These dimensions are not a product of building codes but rather design standards set by the industry that determined the most comfortable and practical dimensions. This article will provide you with all the things to keep in mind when deciding on counter measurements.
Countertop standards
Variance in countertop height
Disabilities
Countertop standards
The 36"-inch standard for kitchen counters is so widely accepted that manufacturers produce their cabinets to be 34,5 inches, assuming that countertops are 1.5 inch on average. This is proven to be the most ergonomic height in general, but probably not for each task. It is based on the majority of tasks and average heights of 5.3 to 5.8 feet. If you are much shorter or taller, you might want to consider having different dimensions.
Variance in countertop height
Fancying different heights than the standards almost always require custom kitchens. This can be a very costly decision, but also worth it if these standards are really not comfortable for you. Also, when changing the dimensions of the countertop height, you might have to change other things as well, like the height of the upper cupboards.
Disabilities
If you have physical disabilities and are confined to a wheelchair for example, then you may find stock cabinets and standard countertops impractical. In this case, countertops of around 28 to 34 inches or lower are recommended. In addition, make sure that you have at least 36 inches in front of the kitchen cabinets as well. While this might have an impact on the value of your house when selling, it is a small price to pay for comfort. Also, having a spacious, accessible kitchen is considered preferable by future buyers so no need to worry about that.