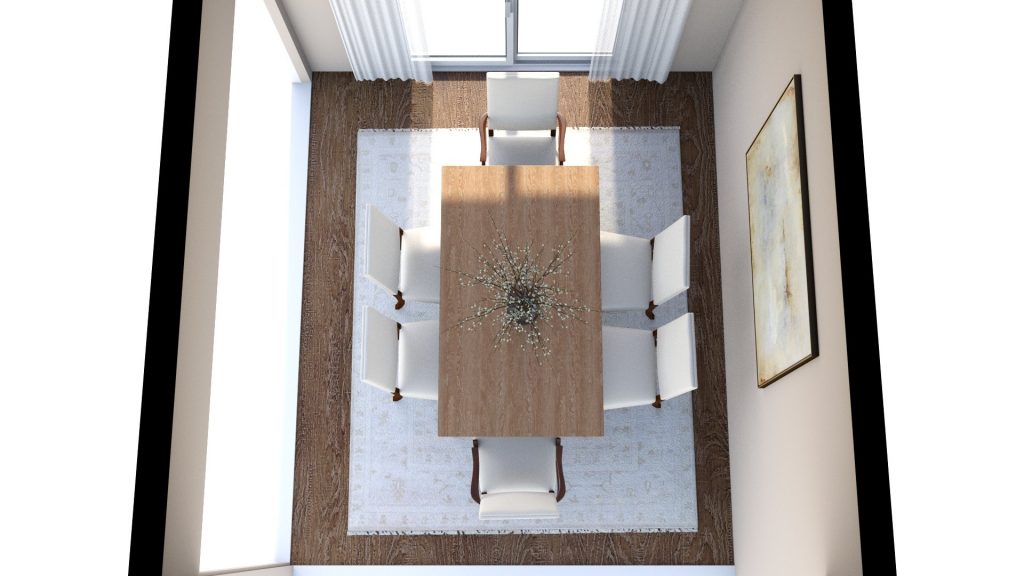 Since you will probably spend quite some time around the dining table, you want the setting to be comfortable. We all remember uncomfortably high dining tables or too narrow walkways around the table, something you definitely want to avoid. Below we will provide you with the answer to how much room for chairs is needed around dining tables.
Start with the table
Make sure the chairs fit
Use online tools to visualize the space
Start with the table
Since your dining table will probably be the biggest investment or the centerpiece of the dining room, (re)furnishing your dining room starts with the table. Make sure the table is not only the right style but that it also offers a comfortable height and functional tabletop.
Make sure the chairs fit
After choosing the table, selecting the chairs is the next step. They also need to be aesthetically appealing but comfort is the most important factor of all. They should sit comfortably, fit under the dining table and between the table and other furniture. We recommend at least a meter (39 inches) between the edge of the table and the wall or other furniture. This gives you enough space to comfortably stand up or to walk around the table while someone is seated.
Use online tools to visualize the space
Another way to ensure the fit of your dining room furniture is to visualize the pieces of furniture in a digital version of your dining room. This way you're able to see the furniture in space and gives you an idea of how to place the table and chairs. An example of such software is Floorplanner.