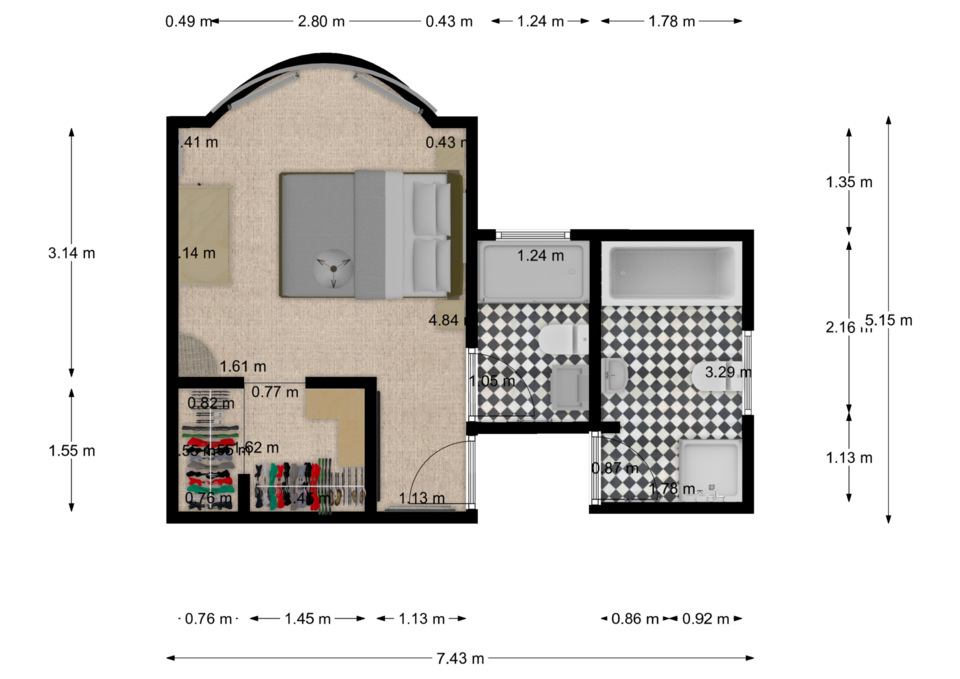 Adding a bedroom to your house will cost you between 5.600 and 70.000 dollars on average. But, when done right, it can boost the value of your place. Keep this in mind:
Adding a bedroom is no do it yourself project
Check whether a permit is required
Make sure the new room blends with the rest of the house on the outside as well
Will adding a bedroom increase the property value?
Keep in mind, that adding a room will cost you between 80 to 200 dollars per square meter. The cost will depend mostly on whether you are building the new room on top or next to the house. Building on top will cost you an additional staircase and often strengthening the structure of the ground floor but will prevent the loss of a yard.
How many square feet does an additional bedroom require?
By law, a bedroom only has to be 70 square feet (6.5 square meters) to be a bedroom on a housing list for example. To be denoted as a master bedroom, the room has to be at least 200 square feet (19 square meters). For example, when constructing a basic room, paying 120 dollars per square meter, having a 150 (10×15) square feet room, this will cost you around 18.000 dollars.
Converting a room
Using an unfinished space in the house to create a new bedroom can save you up to 60 percent in cost where there is no more need for a new foundation, exterior walls, or roofing. For example, you can combine a small storage room together with a laundry room to create a new bedroom.