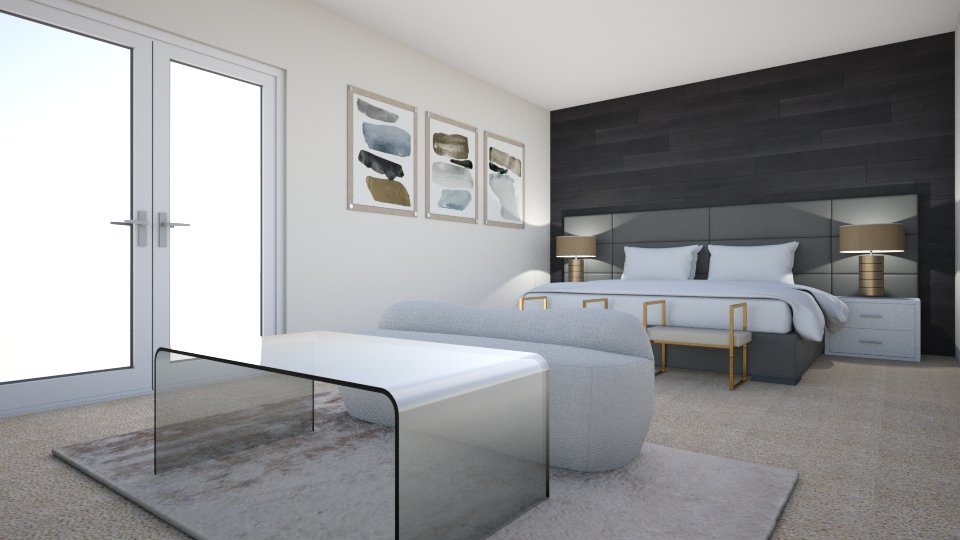 On average, master bedrooms are between 200 and 250 square feet (between 19 and 23 square meter) with a minimum of 15 feet (5 meter) for each side of the room. These dimensions work for most homeowners as it even fits a King-size bed easily. Other things to keep in mind are:
When is the master bedroom considered large?
Including a bathroom
Having storage space
When is the master bedroom considered large?
Master bedrooms are considered large when they are about 300 to 350 square feet (28 to 33 square meters). The sides of the room have to be between 16 and 20 square feet (5 and 6 meter). This way there is additional space for furniture to create a small reading area or a walk-in closet for example.
Including a bathroom
Something that people often forget to include when selling their homes is the bathroom connected to the master bedroom. To be considered a master bedroom, a bathroom has to be directly connected to the bedroom. Regarding the space in the bathroom there are no predetermined dimensions, however, it should be large enough to fit two people.
Having storage space
Although not mandatory to be considered a master bedroom, storage space does add value to the room and the property as a whole. When there is sufficient room, think of a walk-in lay-out for the closet to add a luxurious touch that will drive up to value of the property.