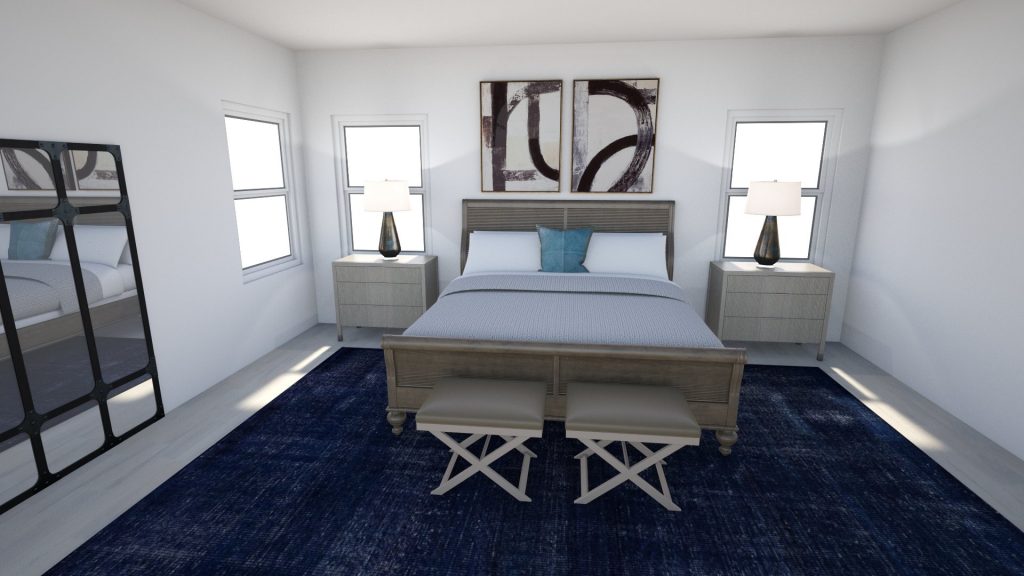 When your bedroom does not have a window, these tricks will help to make the room feel more pleasant:
Create natural lighting with preferably multiple light sources.
Use mirrors to reflect light and add depth.
Make use of plants to improve air quality and create a more natural feeling.
Why have a window?
In order to be considered a bedroom in a housing listing, by definition, the bedroom requires a window. When just looking at practicalities, having a window in the bedroom does add a lot to the room. Not only does it provide nice views, but it also makes the room look more spacious. Especially in smaller bedrooms, this is often a much-appreciated benefit.
A healthy sleeping rhythm
Having a window is pleasant in any room, but in the bedroom, it actually has health benefits as well. The sun with its sunlight helps to build a natural sleeping rhythm, making it easier to fall asleep or wake up. This is why waking up in winter while it's still dark is more challenging. Do keep in mind that having a window in your bedrooms does require obscurant curtains. This is something to keep in mind while decorating the room.