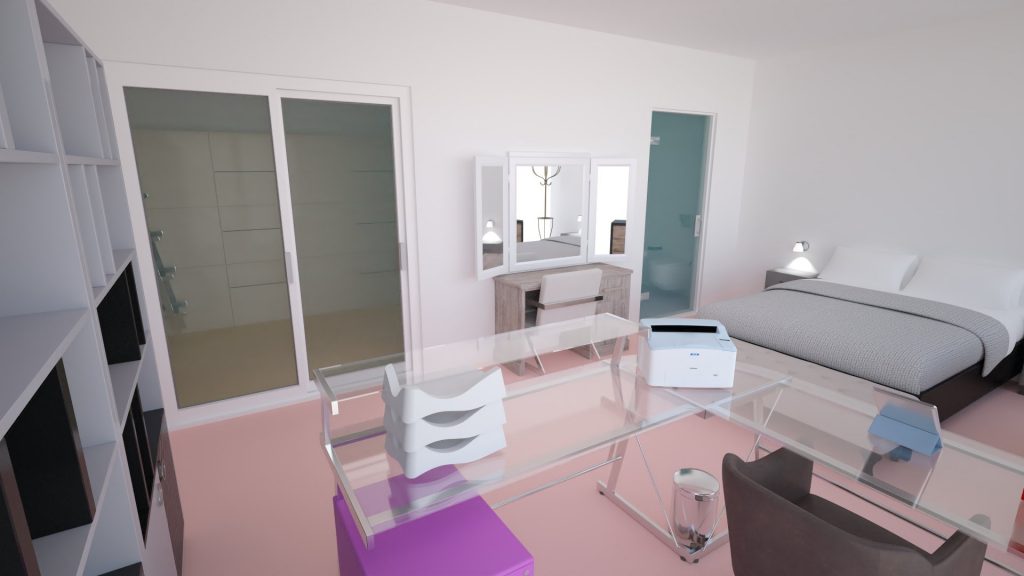 Officially, a closet is not necessary for the space to be considered a bedroom in for example a housing listing. However, most likely prospective buyers do expect one, especially in new houses. Things that are required are:
At least 2 entrances
Certain measurements
Installed heating
At least 2 entrances The International Residence Code (IRC) does require two ways to enter or exit the room. Additionally, one of these exits needs to be connected directly to the outside of the building, often being a window. The idea is not that both entrances are utterly functional, however, they do need to provide an exit in case of an emergency.
Certain measurements The room has to be at least 7 feet (2.1m) tall. Besides, the room has to be at least 70 square feet. In order to make sure that vendors do not classify very long hallways as potential bedrooms, just because of the square feet, the room also needs to be at least 7 feet in every direction. This way, you are always sure a bed will fit. The window mentioned in the previous point also has dimension criterion. It has to be 5.7 square feet, and have an opening height of 24 inches/ opening width of 20 inches. Additionally, the window must be 44 inches above the floor.
Installed heating Ultimately, a bedroom is required to have some sort of temperature control. In other words, a bedroom needs a heater where a window will provide the opportunity to cool down a room. A free-standing heater does not satisfy this criterion, where it has to be installed in the room.