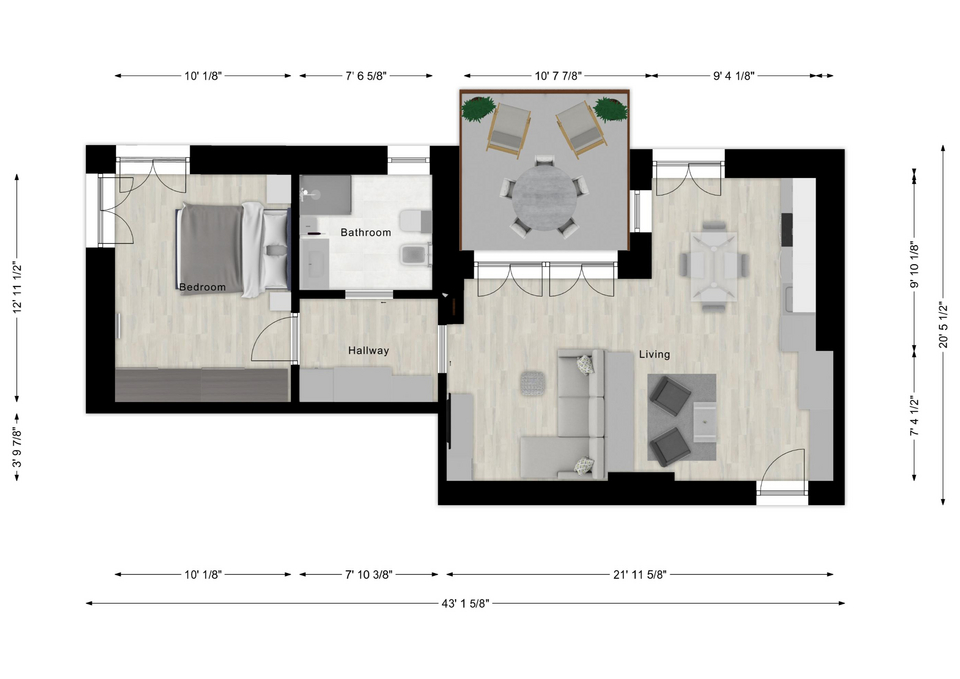 On average, it will cost you between 1 and 3 dollars per square foot, costing you around 350 to 850 dollars for a whole room. Here you find an overview of things to keep in mind
70 to 85% of the cost are labor cost, you might want to consider DIY
Painting your bedroom is a simple way to increase property value
70 to 85% of the cost is labor cost, you might want to consider DIY
In case your home renovation is getting out of hand and you are looking for ways to cut costs, you can paint your interior yourself. Make sure you buy sandpaper and tape to smooth out the wall and make sure you don't paint anything that was not meant to be painted. Expect to pay between 15 and 30 dollars per gallon, with a room needing 2 to 3 gallons on average. Quality and prices of brushes differ widely and it's up to you whether you are willing to pay more for a better-quality brush. Finally, make sure you have the time for your DYI project, where rushing will never do any good for the result!
Painting your bedroom is a simple way to increase property value
Yes, painting a room can be costly, especially when done by professional contractors. However, painting is an easy and cost-effective way to increase the value of your property overnight. Having a paint-job done can turn almost any old, filthy places into a fresh-looking one, changing the entire perception potential buyers have of the place.