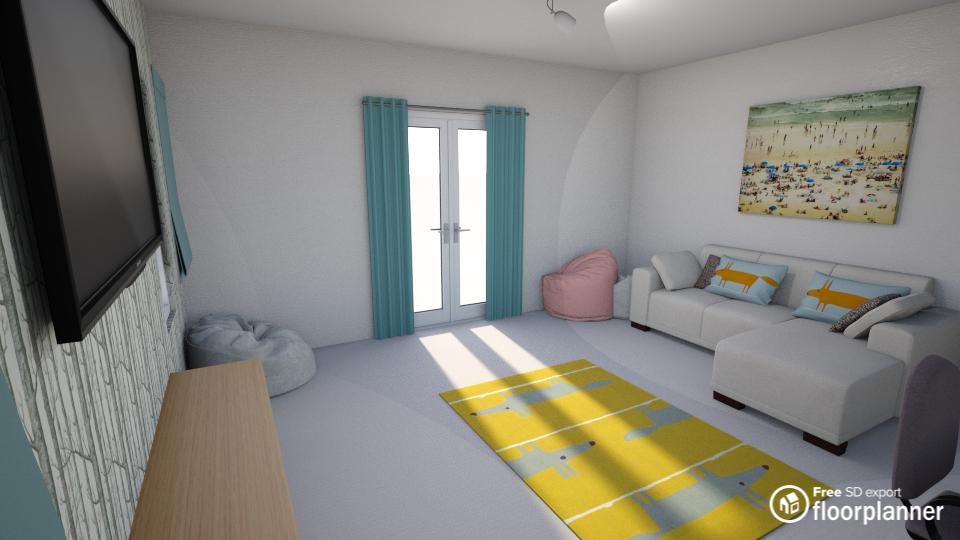 When placing the tv in a playroom, you should put even more thought into the TV-height compared to any other room. Too low, and it might be dangerous as the children can run into it and a regular height might be too high already when the children are young. We will give you all the information you need for the perfect height!
Placing a monitor
TV Counter
Placing it on the wall
Securing it well
Placing a monitor
Often the best idea is placing a monitor against the ceiling. This is not only safer but also creates the ultimate cinema experience that every youngster dreams of. Attaching it to the ceiling might seem like more effort, but it will save you the struggle of picking the perfect height on the wall as you can easily adjust it. When setting up the monitor, lay down on the sofa or floor to see whether the height is comfortable and ask yourself the same question for your youngster.
TV Counter
Placing a TV counter is often the easiest option, as this only requires you to buy a piece of furniture. However, this also demands a more thoughtful approach as youngsters often need a lower counter to watch comfortably, but low counters also provide the danger of your child accidentally hitting it with a baseball bat.
Placing it on the wall
When placing the TV on the wall, get yourself a tv-arm that you can easily adjust for every situation, whether you and your toddler are laying on the floor exhausted after a pillow fight or just chilling on the sofa.
Securing it well
Security should be top of mind in a playroom and there are precautions you can take for your tv. For example, you can attach straps at the back of the tv and connect them to the wall to prevent the tv from falling over.