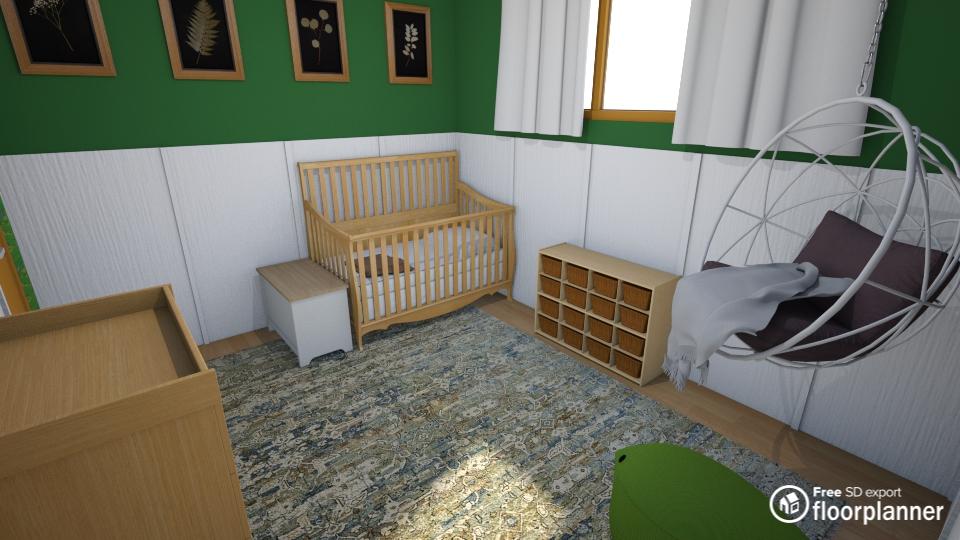 Decorating a nursery can be a lot of fun, to find all the cute stuff for your baby. But, creating decorations yourself is more fulfilling and can make the room more personal. After all, nobody else has these decoration items! Here are some good and easy DYI projects tips to start right away to make your nursery even cuter:
DIY growth chart
DIY baby closet dividers
DIY photo frames
DIY growth chart
Instead of chalking your doorframe full of pencil ticks, keep track of your child's height with a sweet self-made growth chart. By making an easy wall mount system you can take it whenever your family moves or your child switches rooms. You'll need a rectangular piece of wood, about 1,5 meter; sandpaper; different colors paint; several paintbrushes; a hook, and a ruler. To start, sand down the board until smooth, then wipe clean. Cover the board with a base color and after that, your imagination is free to paint whatever character you like! Seashells, Disney figures, animals, and so on.
DIY baby closet dividers
Sometimes it can be hard to estimate which outfit is still too big for your baby and which ones are perfect. It can even happen that you tuck away an outfit which at that time is too big, to only rediscover it once your kid has outgrown it. To avoid this problem, create closet dividers. You'll need cardboard, scissors, and double-sided tape. You'll try to recreate those hotel 'do not disturb' signs, only then with your own lovely design. Add the months of which a set of outfits can be worn by a baby and you are done!
DIY photo frames
To spice up the wall of your nursery, you can add some cute photo frames! You'll need three to four photo frames, to the size of your liking. You can start off by painting the frames. If you got baby shoes or a cute ribbon, you can glue those onto the glass for a nice 3D effect.