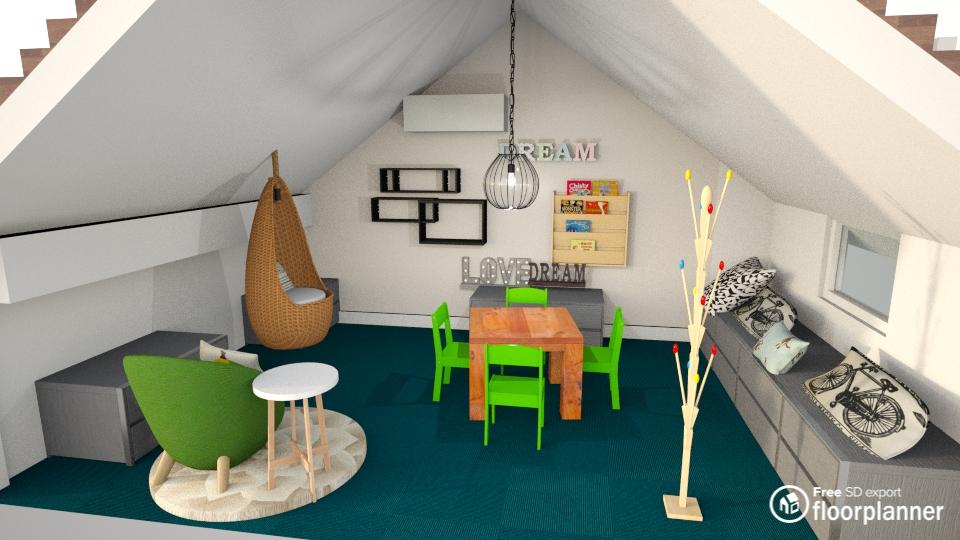 Playrooms are dedicated to making the leisure time of your children the most fun as can be. Additionally, playrooms often provide someplace for your child to focus and do some homework and storage space for the heaps of toys. We will provide you with some basic playroom considerations to get you started!
Hobbies
Playrooms, just like children's bedrooms, are often very child-specific and the first consideration should therefore always include the specific interests of your child. Whether your child is a young Picasso-to-be, a Justin Bieber fan, or crazy about cowboys, you probably want to incorporate this into the playroom. Make sure that you have a designated place for your child's hobby whether it is drawing, basketball, or racecars.
Work
When your child already reached a certain age, life will not only be about playing but also about work. When your child's bedroom is less spacious or you want to separate work from relaxing, creating a place for your child to do some homework in the playroom is often a good idea. Luckily, children don't need the fanciest desks (yet) and a simple table that is well lit with a basic chair is often enough. A small sofa where you can read for your child or a pile of pillows where he can relax with a book himself can also be considered. Do however make sure that all distractions (toys) can be stored out of sight!
Storage
Finally, if there is one room together with the garage that will most likely host plenty of stuff and toys then it is probably the playroom. To keep the playroom organized, consider plenty of storage so that the room does not become messy and cluttered. Think of practical storage options like boxes and drawers which can be filled quickly when receiving unexpected guests or when you prefer an option that is also child-friendly. Additionally, multi-functional furniture is also a great way to create storage space. Think of a small sofa that can store books or a small desk that can host all the pencils and markers.