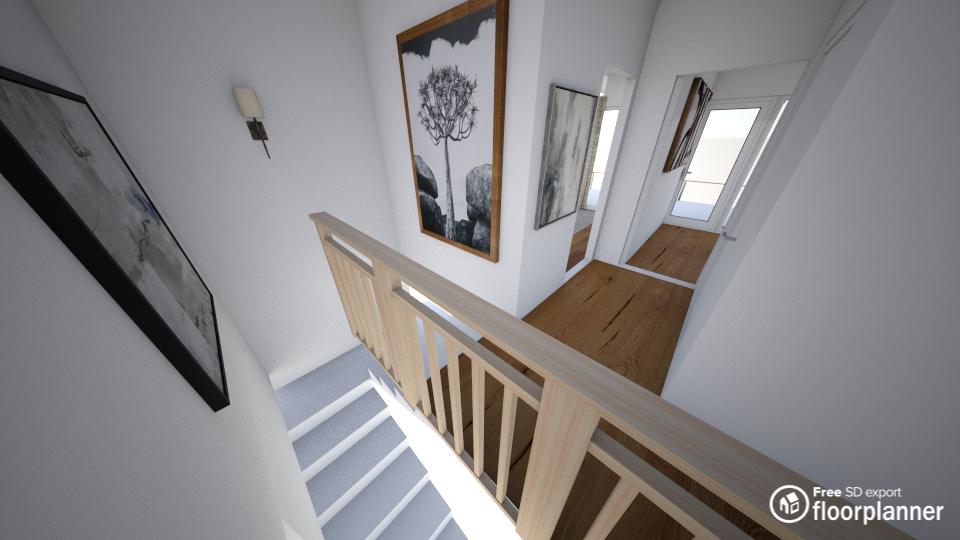 Different color schemes can aid in creating an impressive entrance as this can define the rest of the house. It is the first introduction your guests and family members have to your interior style. In this article, we will provide you with some inspiration.
Mix with complementary colors
Create a fresh entrance
Darker colors
Mix with complementary colors
To make your hallway and stairs pop out, use complementary colors. These are colors on the opposite side of the color scheme. Choose two tones and let these come back in different ways. For example, make the handrail and panels on the wall match. Consider doing the same with the staircase and wall.
Create a fresh entrance
To have a nice and friendly entrance, use bright, fresh colors. Often, hallways and stairs lack (natural) light. To open it up, select colors that have a bright tone. This way both areas will be much brighter. For example, use bright blue tones to give the whole entrance a fresh look. Again, make sure the colors come back in different ways (decoration as well).
Darker colors
This option greatly depends on the amount of light coming into your hallway and staircase. If you have plenty of space and enough light coming in, dark walls can create a great sense of space. If you opt for dark colors, you can again select opposing colors in the color scheme, to not make the dark walls feel too overwhelming. This way, wall panels, decoration, the handrail, and the staircase will pop out.