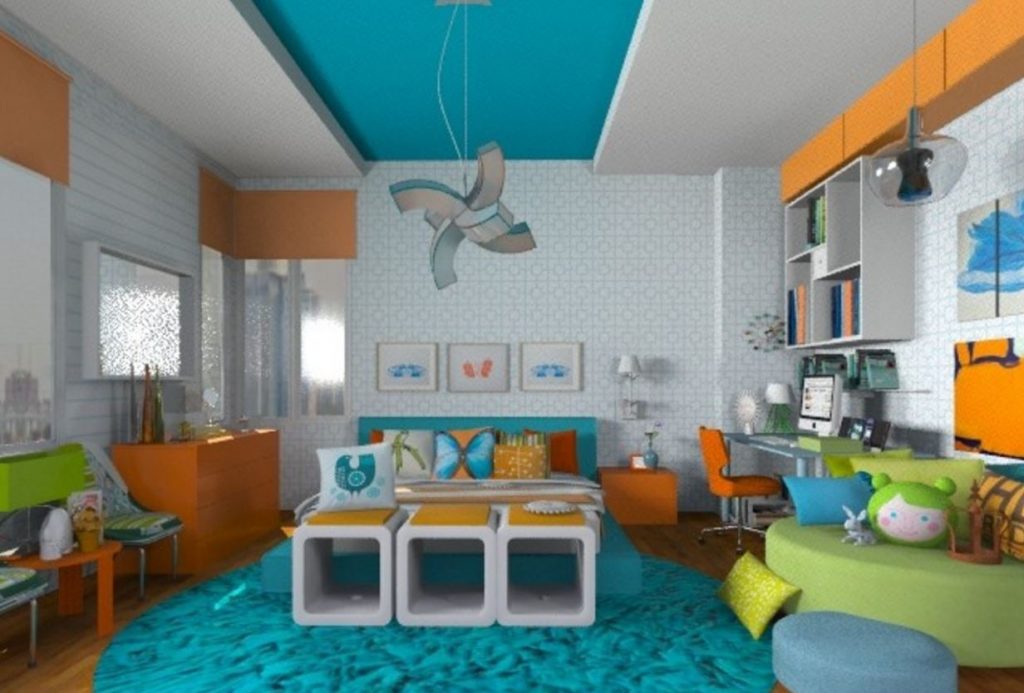 Styling the room of your teenage girl can be so much fun! Work together with your teen to gather inspiration. Flip through magazines, read different styling blogs and look at decorating websites. Start with picking a theme with your teen. Secondly, pick a budget and stick to it: learn your teen that the world does not run for free! Lastly, choose a design, paint color, furniture, decoration, and bedding. We will give some tips to get the biggest changes in your restyling with the smallest effort:
Choose a new paint color
Upgrade the bed
Give your girl a vanity
Choose a new paint color
A new paint color on the walls will do miracles when it comes to styling. Neutral colors on the wall will not get dull over time if you incorporate vibrant color accents on the trim. You could also pick a whole wall to be in this vibrant color. If you do not like to paint the wall, wallpaper is a good alternative. A spirited wallpaper can be easily changed when your teen gets tired of it.
Upgrade the bed
By switching the bedding, your room is instantly upgraded. Adding extra blankets on the end and pillows will do a wonderful job and be a cozy place to hang out during the day. A unique headboard is another quick way to add style to a teenager's room. There are a lot of DIY projects to be found online. These projects vary from a painted pallet headboard to one that is knotted together with fabric; lots of options.
Give your girl a vanity
A desk that your teen can use as vanity is every girl's dream. It can also become your dream when the queue in front of the bathroom will be reduced because of it. Place a big mirror above the vanity, a few floating shelves to display extra decoration or daily used beauty items, and some outlets. These outlets can be used for straighter, hairdryers, curling irons, you name it.