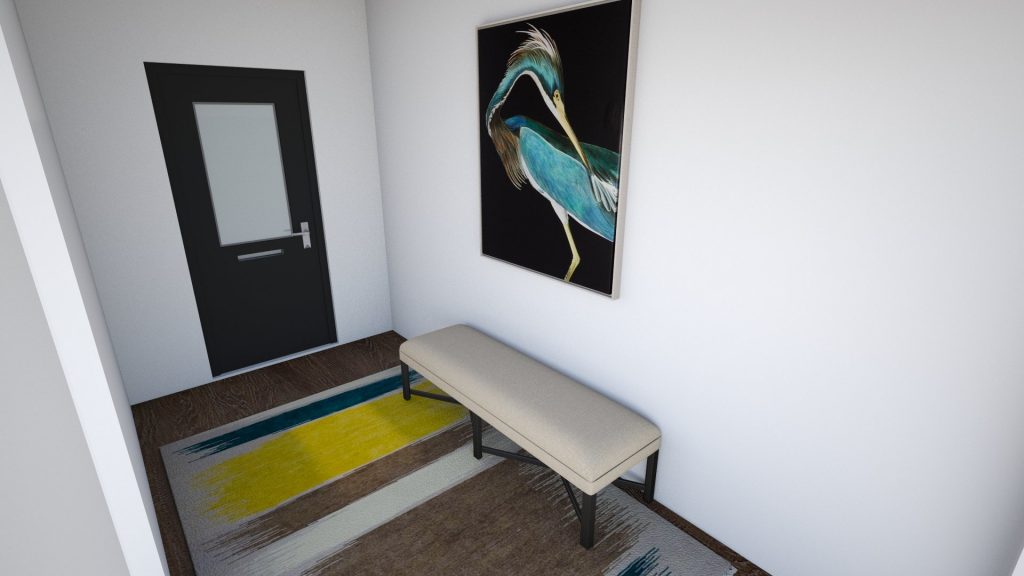 It might sound like a challenge, but you never get a second chance to make a good first impression. Therefore, making your hallway look welcoming to your guests is a key part of your house. Below we will give a few tips to create a welcoming hallway.
Create a welcoming hallway color
Storage is important
Add personal touches
Create a welcoming hallway color
Colour in the hallway says a lot about what visitors can expect in the rest of the house. A warm color spectrum definitely gives a welcoming atmosphere. If your hallway is very spacious, you can decide to do some wall paneling to play with different colors on one wall. It all comes down to your personal preference. Last but not least, think about the inside of the front door. You can use the same color as the interior or paint it the same color as the outside.
Storage is important
Consider the space you have for storage. It is the worst to enter someone's home, getting greeted by a pile of shoes. If you have a narrow hallway, there are several slim cupboards to store shoes or other items. At the same time, the cupboard is a place to put personal items on, to make the hallway more welcoming and personal. Beside the cupboard, do not forget a coat stand!
Add personal touches
Stylish yet cute personal touches are a must in any hallway. A large photo wall can give a warm and family feeling to the visitors. Items of previous travels or warm flowers give personality to the space, thus it is not a random passageway.