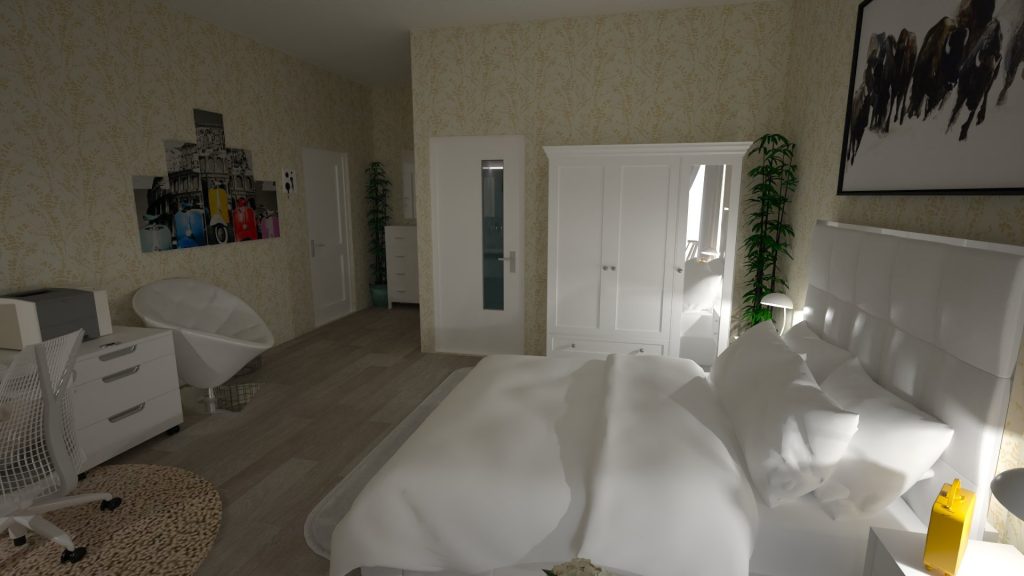 No matter if you are a Feng Shui expert or a beginner, these tips and tricks will help you apply the natural laws to improve Feng Shui in your bedroom. This is done by taking care of the spatial arrangement orientation. This article will walk you through the principles!
What exactly is Feng Shui?
A Feng Shui Bedroom Layout
Feng Shui bedroom guidelines
What exactly is Feng Shui?
Feng Shui is a 5000-year-old traditional Chinese practice that uses energy forces to harmonize individuals with their surroundings. In the 21st century, this practice is still applied often, even in the western world. Following the Feng Shui guidelines to create a more natural feeling home can improve the feel of the place. This is especially more than welcome for bedrooms, where the right conditions can improve your sleep.
A Feng Shui Bedroom Layout
Make sure there is plenty of space around the bed to make it accessible from each side. Make sure your bed faces the right direction and Place two-night desks to create symmetry and avoid having the door in line with the bed. Never place the bed Infront of a floor to ceiling window.
Feng Shui bedroom guidelines
There are many additional principles to Feng Shui your bedroom. First, try to minimize electronics like a phone, tv, and laptop in your bedroom or even banish them altogether. Place no mirrors in the bedroom, in particular not in sight from the bed. Choose soothing and calm colors for bedding and the wall and make sure the lights can be dimmed. Make sure drawers and doors are closed when not used to keep an organized and clean feel.