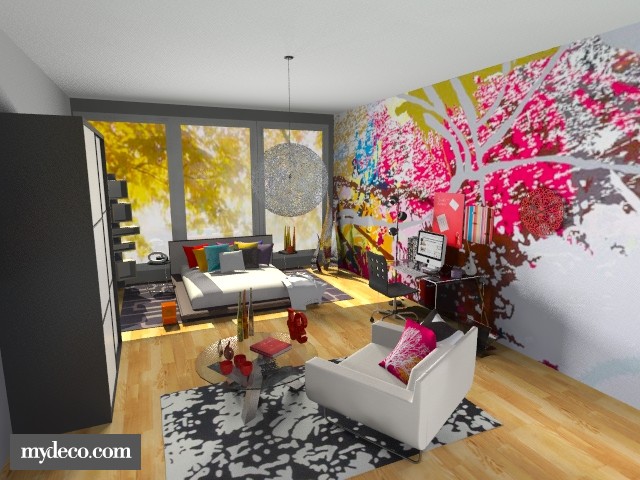 Bedrooms change over the course of a child's life. The teenage years often see a strong change towards a more personal (and sometimes rebellious) style, opposing the childish theme of prior years. Decorating a teenage girl's room is therefore a great opportunity to alter the style and decoration to her personal style and needs. However, changing the room during the different phases of a child's life can be expensive. That's why we have three tips to decorate a teenage girl's room on a budget.
Upcycle existing decoration
Buy second hand
Do it yourself
Upcycle existing decoration
Changing a style doesn't necessarily mean throwing away the old and buying new. The old furniture and decoration can be upcycled to match current preferences. This can either be done by painting furniture or restyling an old closet. Plenty of guides can be found online. This is not only more affordable but also more environmentally friendly.
Buy second hand
As mentioned before, children go through different phases and preferences, and just as the old furniture and decoration of the child can be used by younger children, so can you benefit from the used furniture by older children. Parents and caretakers often sell furniture and since it often has only been used for a few years, you can find some real treasures. Go to secondhand stores or go online to start the search.
Do it yourself
Not everyone is able to build beds and closets, but lots of decorations can easily be made by yourself. It also offers a great opportunity to learn a new skill. Looking for new bookshelves? You don't need a furniture store for that. Want to change the pillows on a couch? You can fabricate your own. Just by changing the decoration in the room, a different atmosphere can be created.