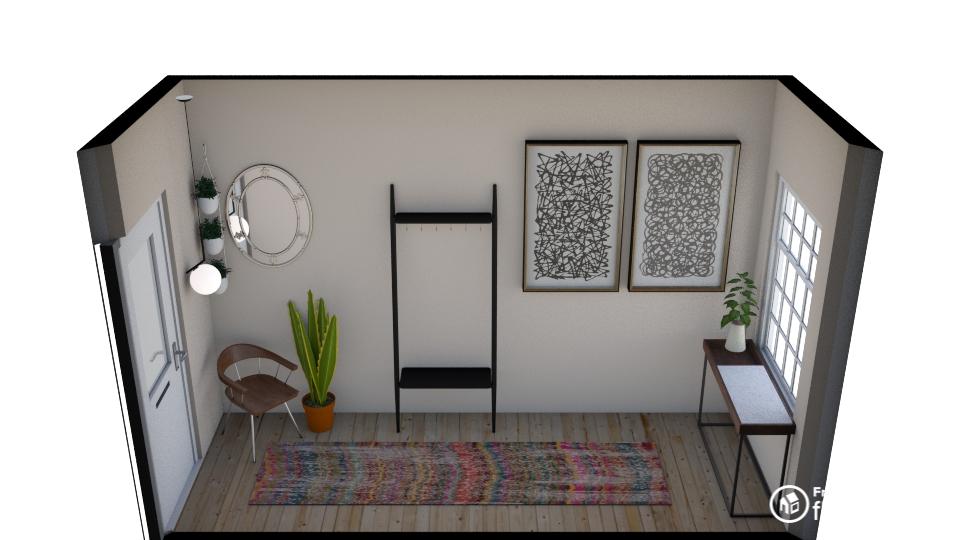 Your hallway is the first thing your guests will see when they arrive at your house. Most hallways are kind of boring, only used to get people from A to B. Especially when your hallway is narrow, it can feel impossible to decorate it, but with these tips, you can use this blank canvas as an awesome welcome for your guests!
Small adjustments
Use the space on the walls
A small table or bench can add a lot
Small adjustments
If you want to make small adjustments with big results, focus on the floor or the ceiling. Simply adding a runner to the floor can change the atmosphere. This same effect can be reached by changing the lights for something special. This way you do not have to consider a lot of different decorations and both additions are useful as well!
Use the space on the walls
The hallway is often only a small space, which means you can go crazy when it comes to wall colors or unique art pieces! You can finally try out that fancy color or that bold wallpaper. Large paintings or photographs (or the opposite, a lot of tiny paintings or photographs) will also do good in a narrow hallway. It will be an eyecatcher for everyone who enters.
A small table or bench can add a lot
A narrow console table or bench with a pretty lamp or flower on top can spice up a dull hallway. Making the console table more personal by adding photos on top gives a warm atmosphere. The space can feel more 'intentional' when having a small piece of furniture. If the furniture is too much for your hallway, consider a small floating shelf. This way you can add decor to your hallway.