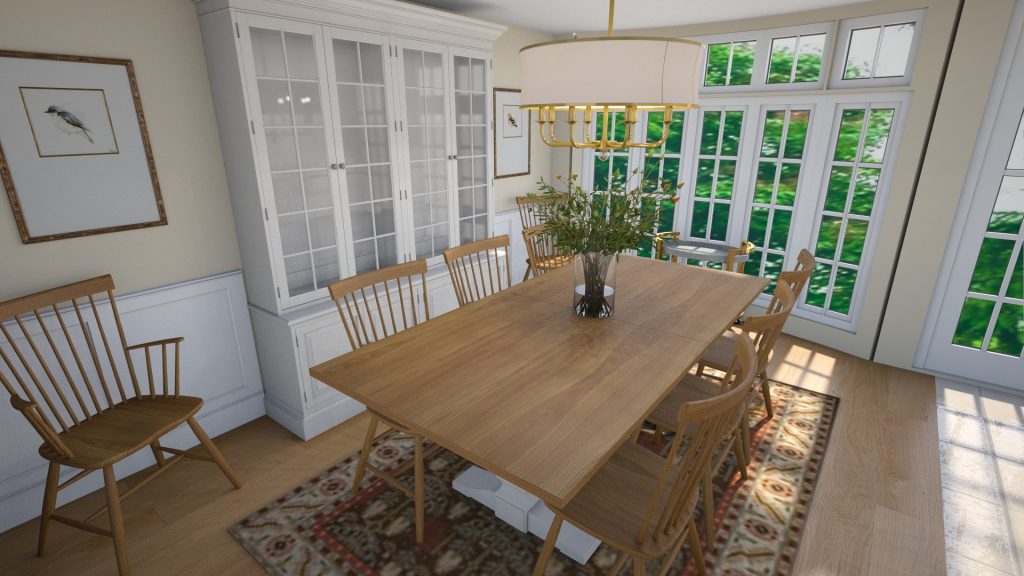 Often these days, the dining table is a centerpiece of the space. Especially when you have an open floor plan that gives views to the dining area from the kitchen or living room, it is important to keep in mind that your dining room is at least clutter-free. Here you will learn more about decorating your dining table.
Choose functional pieces
Create a focal point
Let your creativity flow
Choose functional pieces
If you still want to use your table, choose some essentials to start decorating with. Like table linens and tableware, before giving attention to your focal point. With a tablecloth, you can variate a lot in the atmosphere. A cloth with flowers gives a more country vibe or get funky with bright colors.
Create a focal point
This is the centerpiece of your table decoration. The traditional centerpiece is, of course, a bouquet of flowers. To stay playful, try bold tropical flowers. To create a more formal vibe, put some long-stemmed roses in a vase. In combination with the tablecloth, you can create interesting twists on classic or funky designs.
Let your creativity flow
You can add something rustic and raw, like a metal dish filled with gorgeous stones. A glass bowl filled with fruit can add color. Candles or lanterns change the mood of the dining room and can serve as the centerpiece instead of the flowers. A row of tea lights at the center of the table will highlight your centerpiece even more. There are no rules! You could even ditch the traditional centerpiece and create your own.