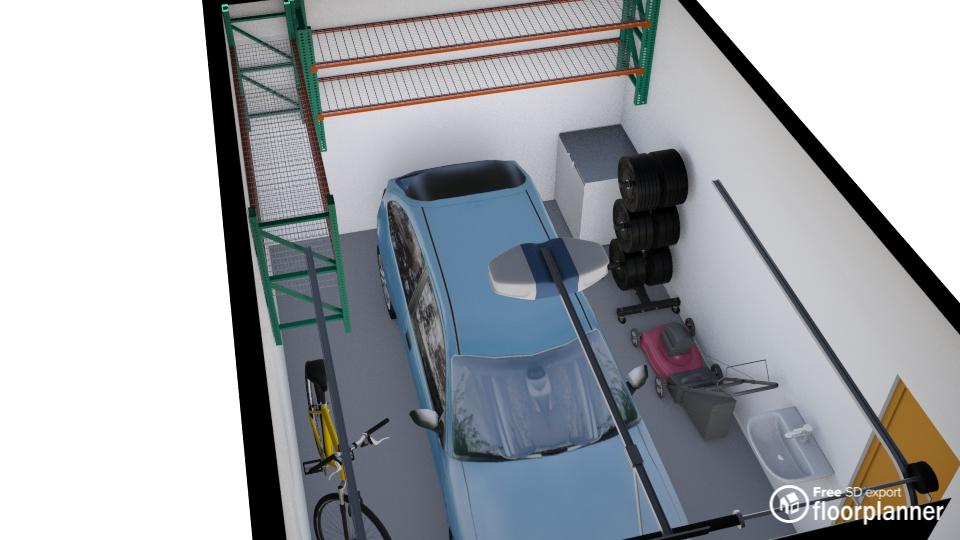 The cost of a garage depends on whether you fancy a single or two-car garage, whether it is attached to the house or freestanding, and the additional high-end add-ons. Learn more about the cost of a garage in this post! All data is from HomeAdvisor.
Single car garage
Two-car garage
Price per square foot
Attached or detached
Single car garage
A single car garage will cost you between 10.500 and 27.000 dollars. A single car garage is between 240 and 384 square feet. This will provide you with some space around the car, but if you fancy a workbench and storage as well, you might want to consider a 1.5 car garage.
Two-car garage
a two-car garage will cost you between 15.000 and 40.000 dollars, this will provide you with a 440 to 624 square feet space. Of course, this can also be the preferred option when planning to solely park one car but you like a more spacious garage.
Price per square foot
As the price depends mainly on the size of the garage, a good metric is often the size per square foot, which varies between 40 and 70 dollars for basic garages while high-end garages range between 120 and 350 dollars per square feet.
Attached or detached
Whether the garage is attached or detached also influences the price, as an attached garage will cost you between 10 to 15 percent less than a freestanding one. However, this also depends on whether you like electricity and plumbing access in your garage, where an attached garage is easier to connect as this will save you the trouble of laying underground wires and plumbing.