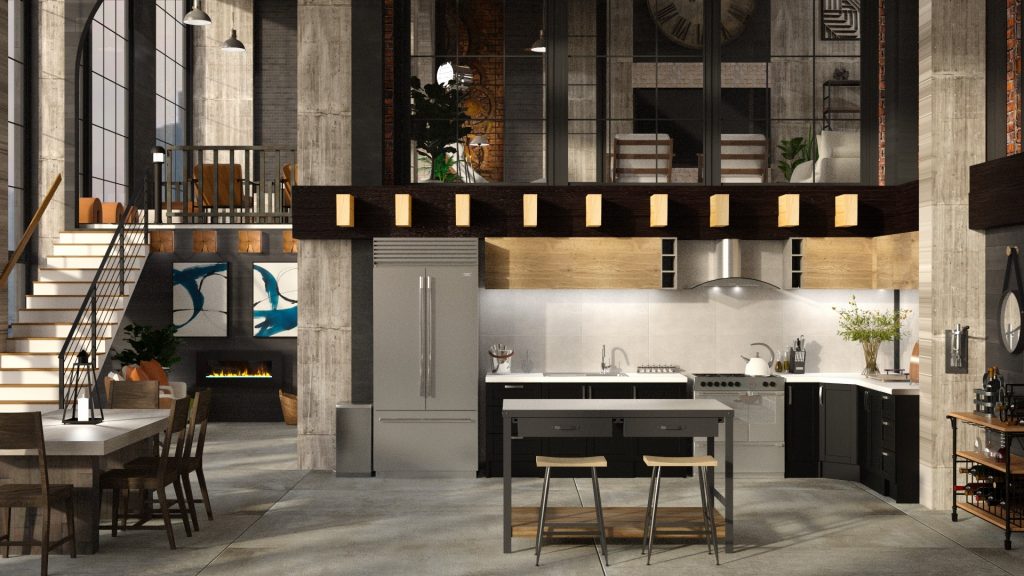 Designing an industrial-style open kitchen can be a fun and exciting project. This type of kitchen is characterized by its minimalist, utilitarian aesthetic, and often features exposed brick, concrete, and metal. Here are some tips for designing your own industrial-style open kitchen.

First, consider the layout of your kitchen. An open-concept kitchen is ideal for an industrial design, as it allows for a seamless transition between the cooking and dining areas. This layout also makes the most of the industrial materials and finishes, allowing them to be on full display.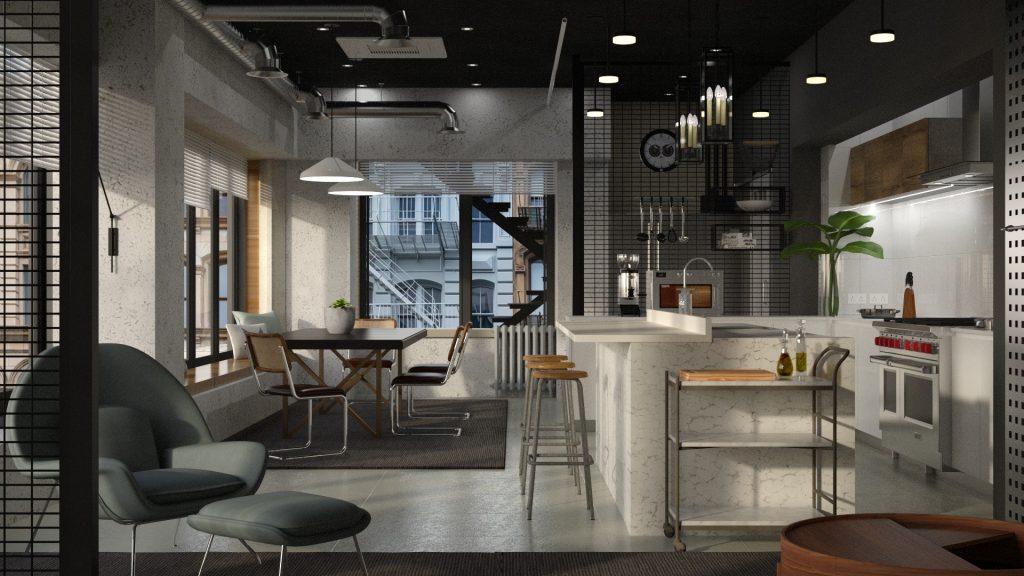 Next, choose your materials carefully. Exposed brick and concrete are classic industrial materials, and can add texture and character to your space. Stainless steel is also a popular choice for industrial kitchens, as it is durable and easy to clean.
When selecting your appliances, opt for sleek, modern designs in a stainless steel finish. This will help to create a cohesive look in your kitchen. Be sure to leave plenty of counter space, as well, as this is key to the functionality of an industrial-style kitchen.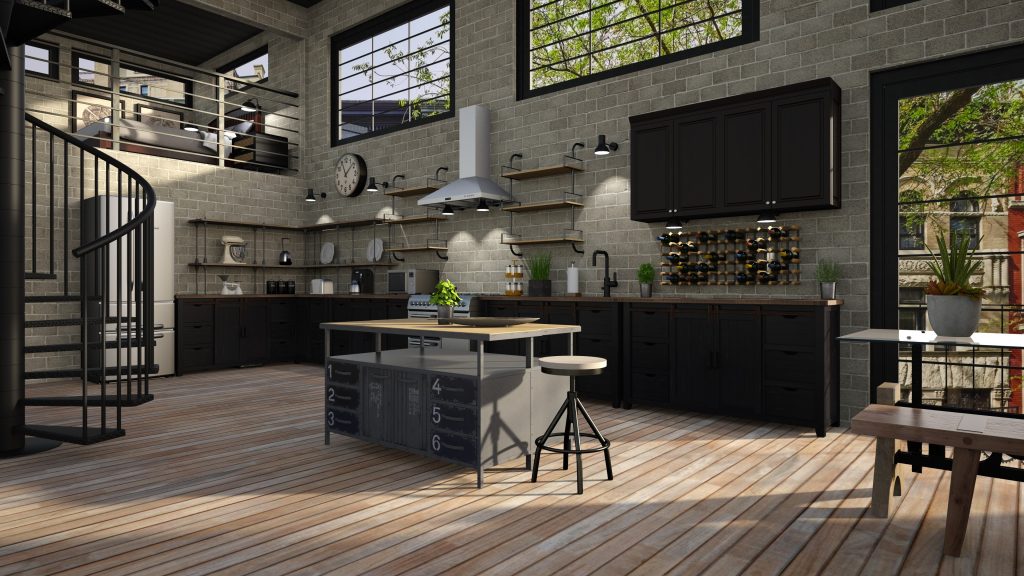 In terms of lighting, consider incorporating industrial-style pendant lights or track lighting. These fixtures will add to the utilitarian aesthetic of your space, and can also be used to highlight specific areas of your kitchen.
Finally, don't be afraid to add personal touches to your industrial-style kitchen. This type of design is all about creating a functional, yet stylish space that reflects your personal style. Consider incorporating unique elements, such as vintage signs or repurposed industrial objects, to add character and interest to your kitchen.
Overall, designing an industrial-style open kitchen is a fun and exciting project. By incorporating key elements, such as exposed brick and concrete, stainless steel appliances, and industrial lighting, you can create a functional, stylish space that is uniquely your own.