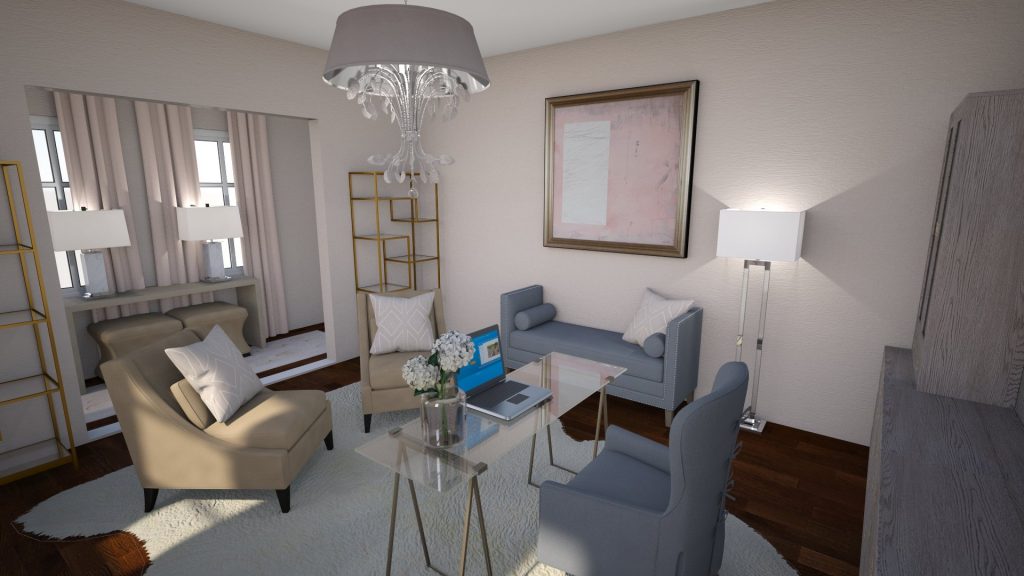 The best way to start with planning your home office is to think about your work routine and the space you have available. For the most part, today's professional who is offered a work-from-home option is typically a white collar worker who will be in front of a computer screen. However, don't let the simplicity of that arrangement fool you! It is very important to carefully plan your home office for maximum comfort and effectiveness in order to best leverage your thought process.
Decide which room will be used for your home office. If you are building a room as an addition and plan to add space for your home office, then you are in a great position to build your dream-office, planning the space to your needs! Lucky you!


Use a room planning tool like Floorplanner.com to lay out the room, new or existing, with room dimensions as well as ceiling height, windows, lighting fixtures, ceiling fans, etc.


When planning your home office, think about how much space you need to be comfortable and how much time you may need to walk around while you take a break. If it can be avoided, don't cram yourself in to a tiny space with a desk and a chair…you simply won't be productive that way. Give yourself as much room as possible.


Remember to use Floorplanner to create several versions of your home office. This is easily done with the fun, intuitive user interface and you can experiment with several layouts and configurations. Think about how you typically work…like most people, you probably don't spend 8 hours in your office. In the pre-Coronavirus days, you probably walked around a bit, socialized before meetings, and went to your office and did your work when the pressure was on. Try to lay out your home office with those routines in mind, as you consider the space you may need to stretch your body, or reposition yourself. Maybe you like to work on a sofa or large armchair with your laptop on your legs. Great! Try to accommodate that working position. The more variety you give yourself, the more productive you will be.


Consider lighting as being at least as important as the space itself! You don't want to be under glaring fluorescent lights…why would you design such a situation when you can use softer LED lights, or pendant lighting, floor lamps and wall fixtures to give your space a well-lit but human feel. Of course, ideally you will have plenty of natural light to keep you alert and comfortable, and these other lighting options just augment what you already have. But in the winter months with short days, or if you are burning the midnight oil, good lighting is essential and planning for it even more essential.